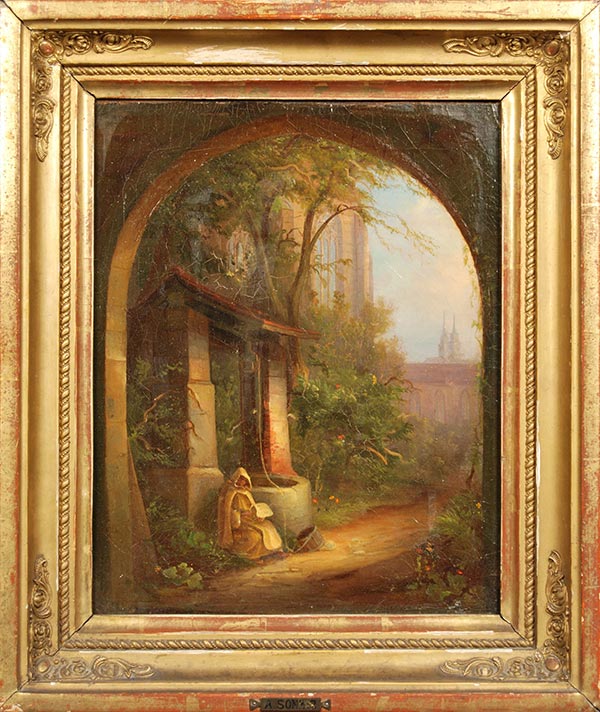 A. Sommer (fl. 1848)
1848
oil on canvas, backed with a plywood panel
We are looking through a Gothic gateway arch into the cloister of the Carthusian monastery (not the Augustinian monastery, as a note on the back says) in Nuremberg. A monk is sitting at the monastery well at front left, reading. Behind him we can see trees and bushes, and the Gothic choir of the city's Carthusian church, the Kartäuserkirche. The background is closed off by the north wing of the large cloister, above which we can see the towers of St. Lorenz in the distance. The view is of the same subject as a picture by August von Bayer in our collections, but smaller; this is probably a copy after Bayer, because Bayer's picture also includes the choir of the chapter house, which is missing here. But the two pictures may also both be based on a common predecessor.
The picture evokes the figure of the "art-loving monk" of Wilhelm Heinrich Wackenroder, who glorified old Nuremberg in Romantic style.
Purchase from a Munich art dealer.