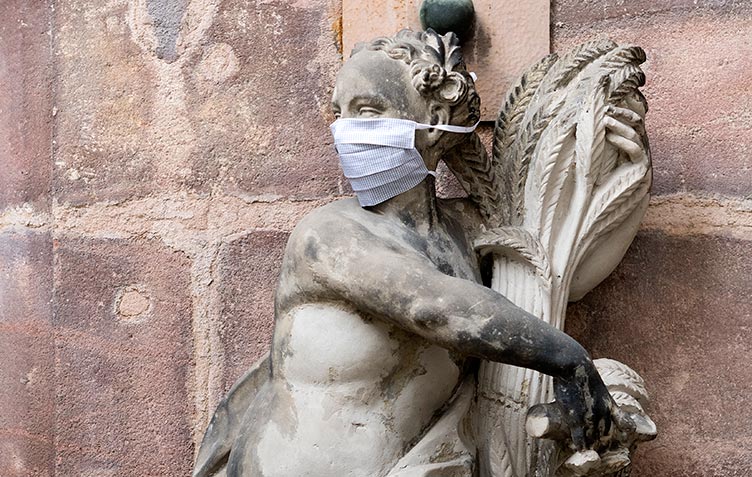 Information about your visit
The following terms apply under the current state infection-prevention regulations if incidence rates fall below 50:
You will not have to register online in advance for a visit.
The ticket desk at the museum will also take your contact information.
You do not need to take a coronavirus test to visit our museums.
Current distancing rules limit the number of people who can be present in a museum at a given time.
All visitors must still wear an FFP2 mask or a mask that meets at least an equivalent official standard. Children under age 5 do not have to be masked. Older children below the age of 16 may wear a conventional medical mask instead. Please bring your own mask, there are no masks available in the museum.
While visiting the museum, please don't forget to comply with the same distancing and hygiene rules that apply everywhere.
If you feel ill, or have had contact with someone with a case of COVID-19 during the past 14 days, please be considerate of the need for general protection against this infection and cancel or reschedule your plans to visit a museum.
If you purchase an all-day ticket to the Municipal Museums, please remember that you must also still make an online reservation in advance before visiting the Memorium Nuremberg Trials and the Documentation Center at the Nazi Party Rally Grounds.
Important: Before visiting, please always check our website to find out the current incidence rate and the associated rules for admission at our museum.