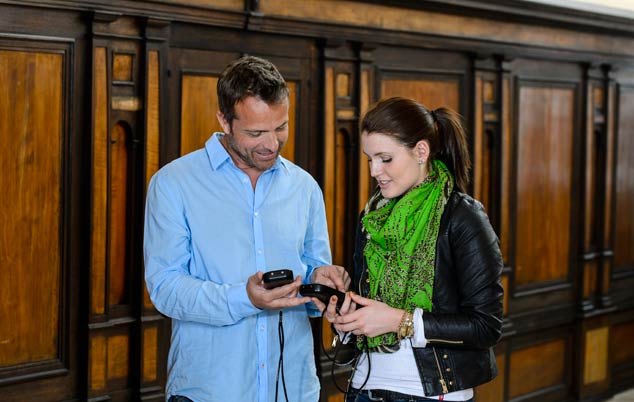 Only the most knowledgeable guides will show you through this unique former merchant's mansion: Philipp van Oyrl, Sabina Maria Behaim, and Georg Christoph Fembo. After all, they used to live here in an era long past. They know every corner and all the secrets of this house, and they are well acquainted with Nuremberg's history.
The tour starts on the third floor and guides visitors through 22 rooms. Because the former residents lived in different centuries, they are credible witnesses to a broad swath of history. Each guide presents the floor that relates to their own century. When visitors move to the next floor, they are met by the next narrator.
Philip van Oyrl takes visitors through the third floor and describes the era around the year 1600. Next, Sabina Maria Behaim introduces the seventeenth century on the second floor. And finally, Georg Christoph Fembo guides visitors through the eighteenth and nineteenth centuries and even takes a peek into the twentieth century. Our guides don't just speak German: They also speak English, French, Italian, Spanish, Russian, and Chinese.
Duration of tour: 75 minutes
There is no extra charge for the audio guide.