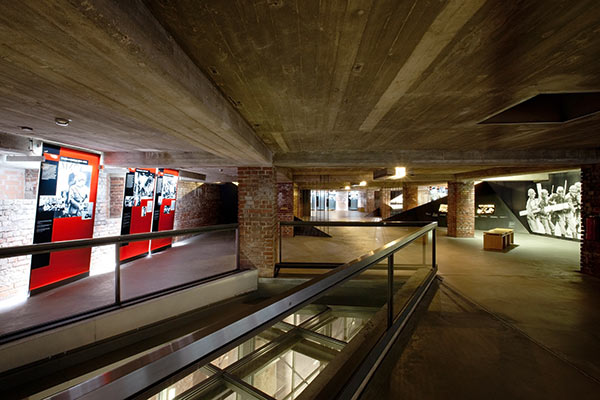 Nuremberg, the site of the Nazi Party Rallies, the city which lent its name to the Nuremberg Race Laws and the venue of the Nuremberg Trials, is linked like no other German city to the history and to the end of National Socialism. Visitors from all over the world come with many questions and preconceived notions about the history of Germany. During a tour of the former Nazi Party Rally Grounds or of the exhibition, the history of National Socialism is presented with reference to the historic location.
A group discussion after the tour gives the opportunity to ask further questions, to take an in-depth look at specific topics and to talk about how democratic Germany deals with its history today.
Please note
Participation is limited to persons wearing a mask covering nose and mouth. You must provide your own mask. You will need to wear the mask for the entire tour and maintain minimum social distancing of 1.5 meters.
You can reach us at
Contact form
Kosten:
| | |
| --- | --- |
| Price group A, en, fr, it, pl, ru, es: | 90,00 EUR |
| Price group B, en, fr, it, pl, ru, es: | 140,00 EUR |
Price group A = School and university students, young people (up to 18 years of age), apprentices, members of police and German army
Price group B = Adults and tourists