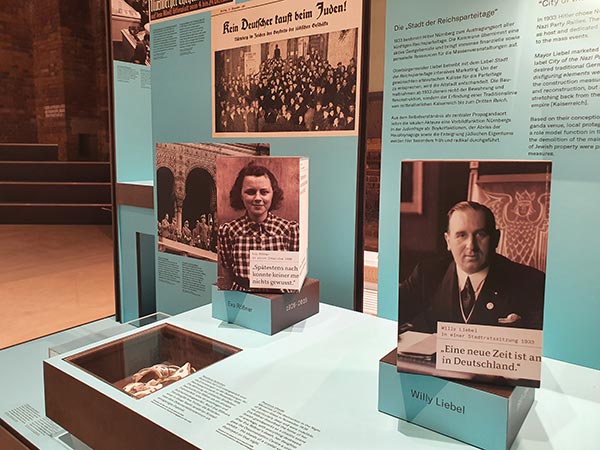 The one-hour tour provides visitors with detailed information on the former Nazi Party Rallies and the history of the site from 1918 up to the present day. The new interim exhibition "Nuremberg – Site of the Nazi Party Rally Grounds. Staging, Experience and Violence" recounts German history of the period from a local perspective, supported by multiple biographies and contemporary witness reports that give visitors personal insights into the subject.
You can reach us at
buchung.dokumentationszentrum@stadt.nuernberg.de
Please note important information
The tour can be booked from 8 a.m. For bookings from 10 a.m., i.e. during the opening hours of the exhibition, the maximum number of participants is limited to 20 persons.
The current Corona regulations always apply to museum visits and guided tours. Please inform yourself in advance at:
Information for your visit at the Documentation Center