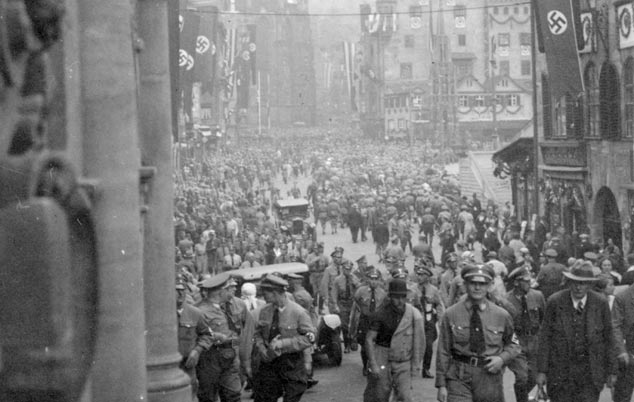 The Nazi Party Rallies are managed by the party's organizational heads, who issue instructions to the Party Rally Department of the City of Nuremberg. This in turn assigns such functions as transportation, housing and food service for participants, traffic control, and parade planning to the various city departments. Nothing is to be left to chance. The Party Rally Department is even responsible for decorating the city and for the official reception of the Führer at City Hall.
Party members must pay a special assessment to finance the Party Rallies. Admission for the events is charged in addition.
Continue reading: "The Nazi Party Rally experience"