14. Back of the Zeppelinfield Grandstand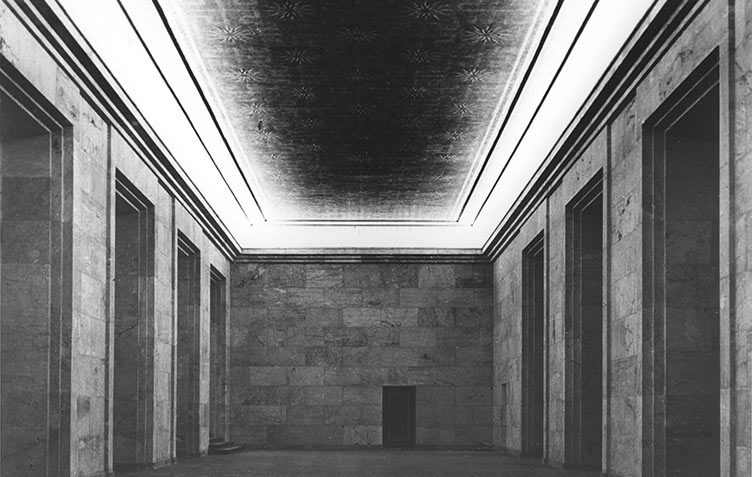 Inside the Zeppelinfield Grandstand, designed by architect Albert Speer, is a large hall, 8 meters high, with 335 square meters of floor space. The walls are faced in marble, and the ceiling is adorned with glittering gold mosaics.
In 1984, the City of Nuremberg restored the entrance hall – also known as the "Golden Hall" because of its shining ceiling. Between 1985 and 2001 this was home to the "Fascination and Terror" exhibition – the first time the Party Rally Grounds had hosted a presentation on the aims and effects of the Party Rallies, and the functions of the Party Rally architecture.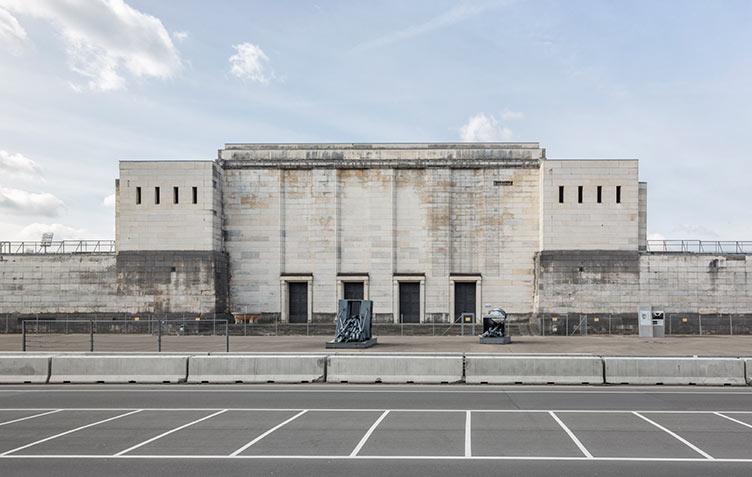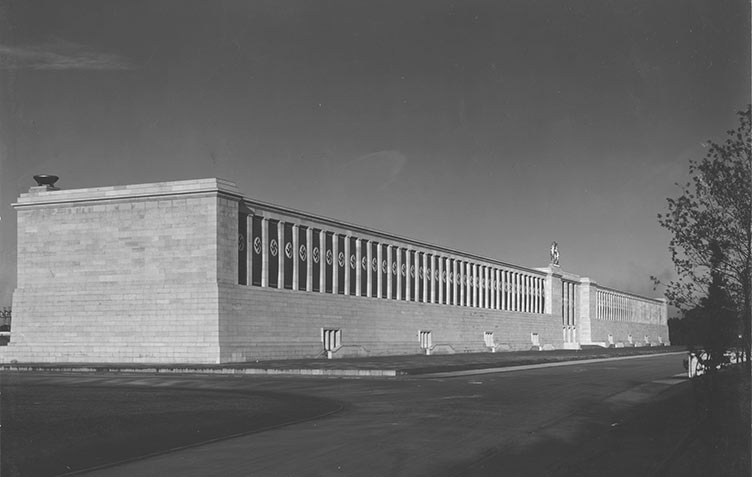 Two staircases led to the "Führer's podium" at the front of the grandstand and to the VIP stands. Side rooms included numerous toilets and a telephone switchboard.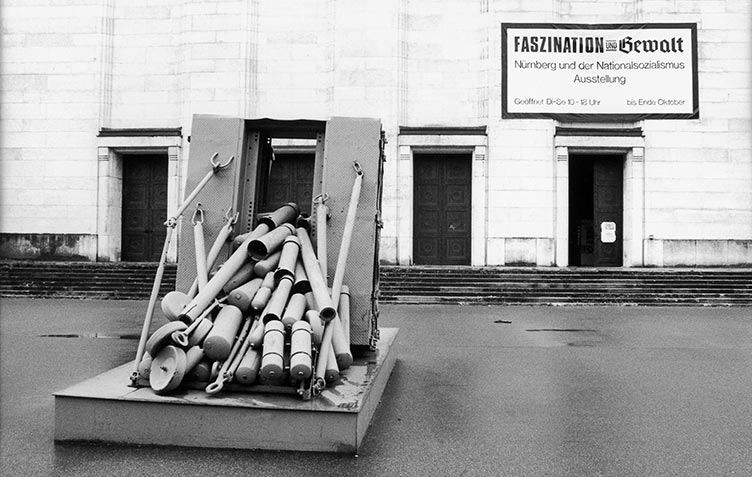 In 1988, two anti-war sculptures created from scrapped weaponry by Hans Jürgen Breuste, "Overkill I and II," found a suitable installation site here.