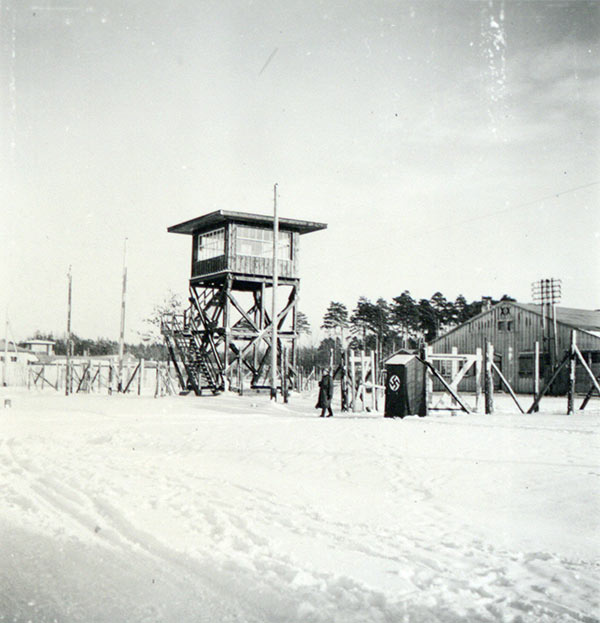 May 9th, 2019 till February 2nd, 2020
Autumn 1939: shortly after the war began, the tent cities that had housed Nazi party rally participants at the rally grounds in Langwasser were replaced by countless wooden barracks, barbed wire fences and watch towers. In very short order an extensive camp complex had arisen. Over the next few years, more than a hundred thousand civilians, prisoners of war and forced labourers from western, southern and eastern Europe would be transported here. Most were compelled to serve "work duty" in agriculture or industry - often under inhuman conditions. By war's end, several thousand prisoners of war and forced labourers had perished in Nuremberg.
When the U.S. Army reached Nuremberg-Langwasser in mid-April 1945, it was able to free about 14,000 prisoners from the POW camp - the weak and sick, left behind by the fleeing German Wehrmacht.
The history of the prison camps at the former Nazi Party Rally Grounds has gone largely unknown until now. While images of the party's rallies in Nuremberg became notorious around the world as icons of Nazi propaganda, few remembered that this area had served to confine prisoners of war and forced labourers between 1939 and 1945.
This exhibition presents the latest results of research. In five time segments, it attempts to paint a more detailed picture of how those in the camp lived - and suffered. Biographies highlight the fate of some of the inmates, and bear impressive witness to how deeply the Nazi Party Rally Grounds were embroiled in the National Socialists' racist warfare and policy of annihilation during World War II.
Cost:

Free with admission