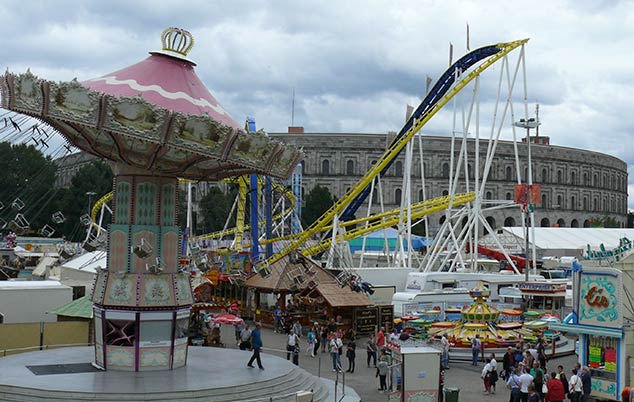 The area around the two Dutzendteich lakes had been a popular destination for outings since the 19th century. After World War II, the city restored the Dutzendteich area to leisure use. The park includes the Luitpold Grove and the areas of the former zoo and the never-built German Stadium. The fairground next to the Congress Hall has hosted annual town fairs since 1953, and is also used for other major events.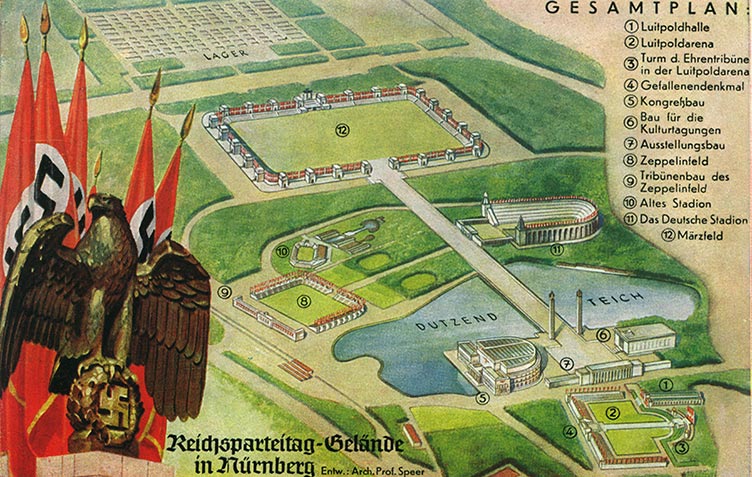 Architect Albert Speer's concept for the Party Rally Grounds emphasized the entrance to the Great Avenue with two big towers: a "Cultural Conference Building" and an "Exhibition Palace," to be built opposite the Congress Hall. The zoo stood in the way of these plans. So in 1939, the National Socialists moved the zoo to what is now the Schmausenbuck area east of Nuremberg.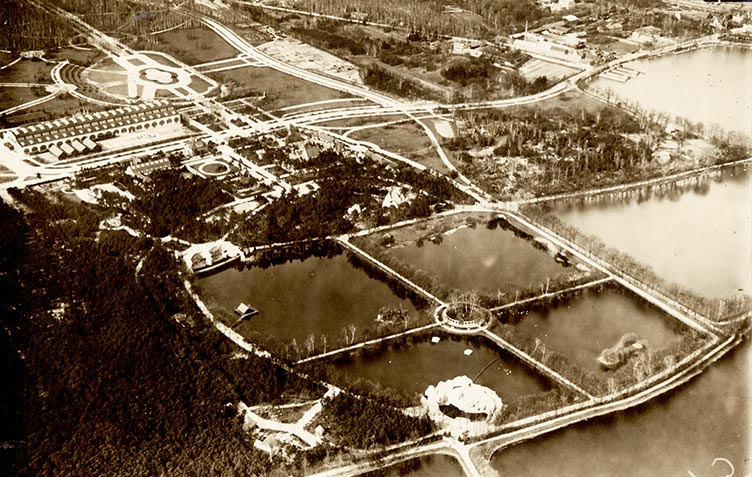 A zoo – the fruit of an effort by a group of committed citizens who formed a zoo corporation – opened on this site on May 11, 1912. The stock had been bought up by Nuremberg residents from all walks of life. By the time the facility opened, it already had a rapidly growing animal inventory of 193 species. The zoo logged more than 800,000 visitors the next year, and survived the crisis years of World War I and beyond.