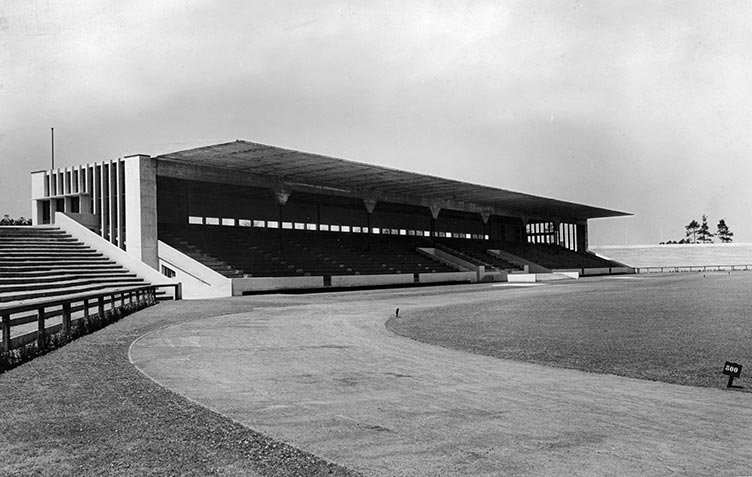 In the 1920s, the City of Nuremberg created an extensive sports and leisure park to the east of the Dutzendteich lake. Alfred Hensel, the director of the city's parks department, was responsible for the park's overall design. His work here won him a gold medal in the international art competition at the 1928 Summer Olympics in Amsterdam.
The Municipal Stadium, designed by the architect Otto Ernst Schweizer and built between 1926 and 1928 to accommodate 50,000 spectators, was the focal point of the entire park. In those days, it was one of the most outstanding buildings of modern architecture.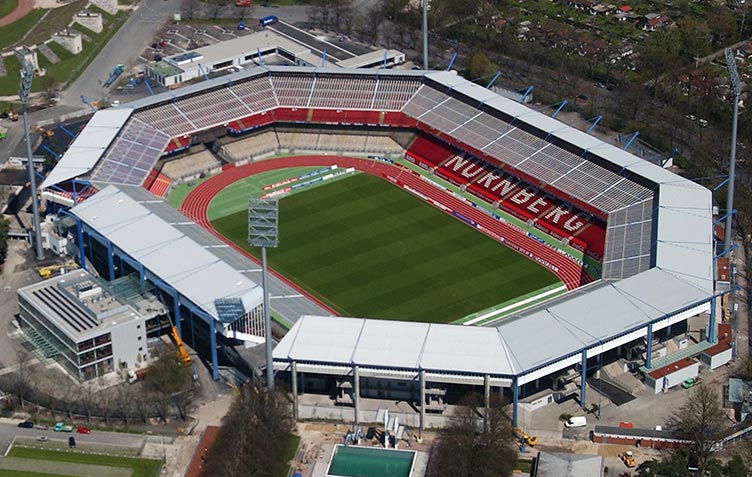 The Municipal Stadium underwent several revisions after 1945. In 1963, reinforced concrete grandstands were added. Between 1988 and 1991, the playing field was expanded, and for the 2006 Football World Cup it was modernized to meet FIFA standards. Today's stadium is also suitable for track and field events, and can accommodate 44,000 spectators.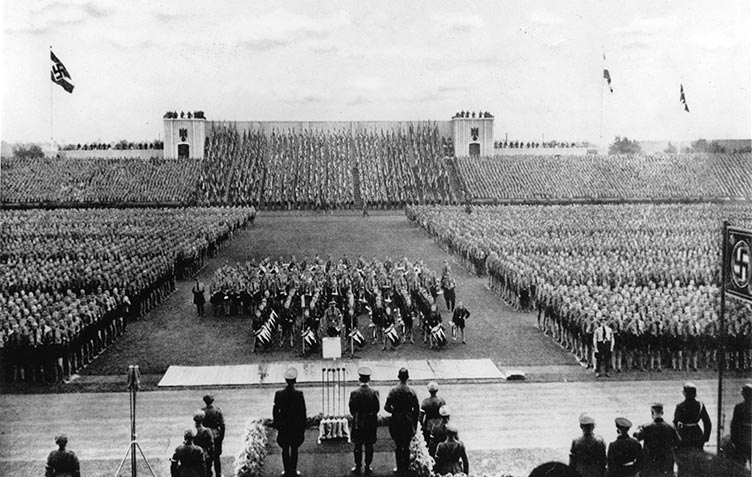 From 1933 to 1938, the National Socialists used the Municipal Stadium for their own purposes. During the Party Rallies, it was the scene of Hitler Youth parades, which necessitated structural changes. The stadium entrances were enlarged and a "Führer's podium" was added, together with an additional wooden grandstand with two towers opposite the main grandstand.