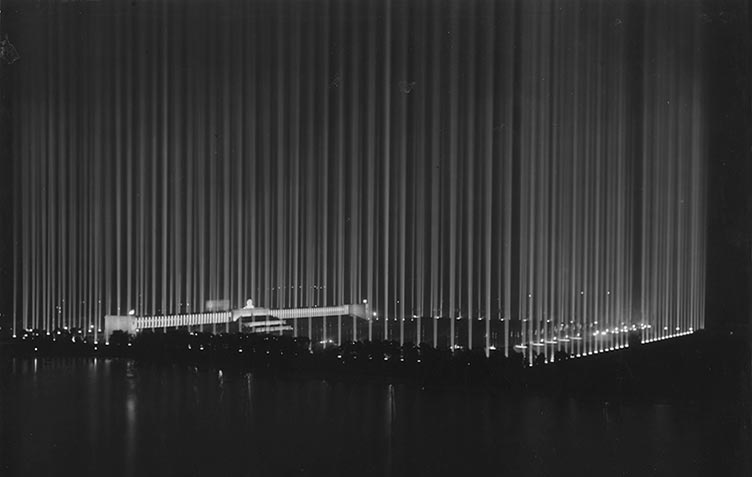 The Zeppelin Field (interior area 312 x 285 meters, bigger than 12 soccer fields) and its main grandstand were the only planned structures that were actually completed. It had a capacity of up to 200,000 people. This is where mass parades of the German Labor Service, the Wehrmacht, and the "political leaders" (Nazi Party officials) were staged in front of the "Führer," Adolf Hitler. The "Cathedral of Light" provided spectacular effects when over 150 powerful searchlights projected their beams straight up into the sky.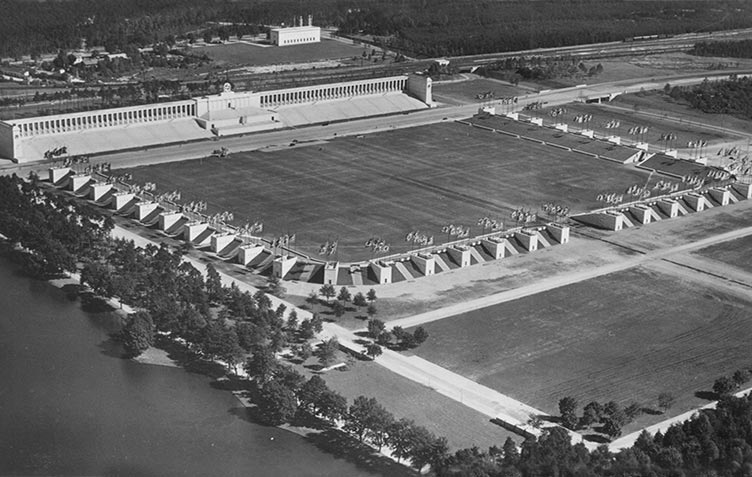 In 1933 and 1934, the unpaved Zeppelin Field meadow served as a parade ground for the National Socialists during their Party Rallies. They put up temporary wooden grandstands for the spectators. In 1935–1936, the Zeppelin Field, now complete with stone grandstands, was built to plans by architect Albert Speer. The nearly square complex looks toward a monumental main grandstand with the "Führer's podium." The visibly lower spectators' grandstands on the other three sides had 34 regularly spaced tower-like structures housing toilet facilities. The interior (312 x 285 meters) had space for up to 200,000 people to watch the mass events staged by the National Socialists.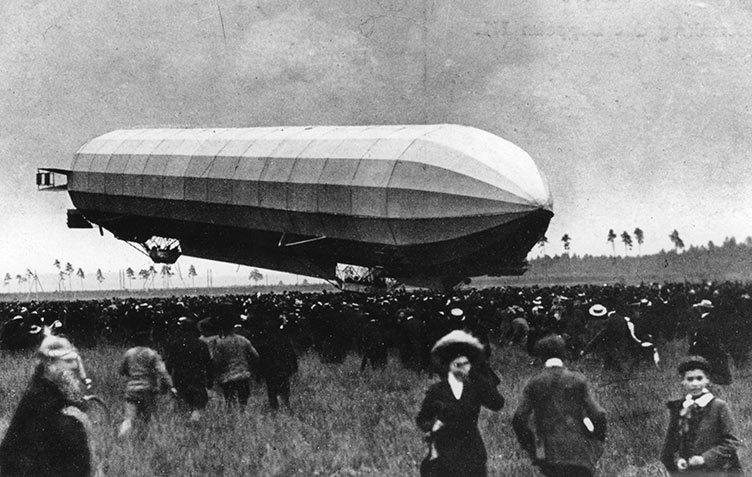 The area on the southeast shore of the Dutzendteich lake came to be called the Zeppelin Field after one of Count Zeppelin's airships landed there in 1909. In the 1920s, it was a site for an extensive sports and leisure park built by the City of Nuremberg. Facilities included the Municipal Stadium, the Stadionbad swimming pool, garden allotments, green spaces, and public athletic fields.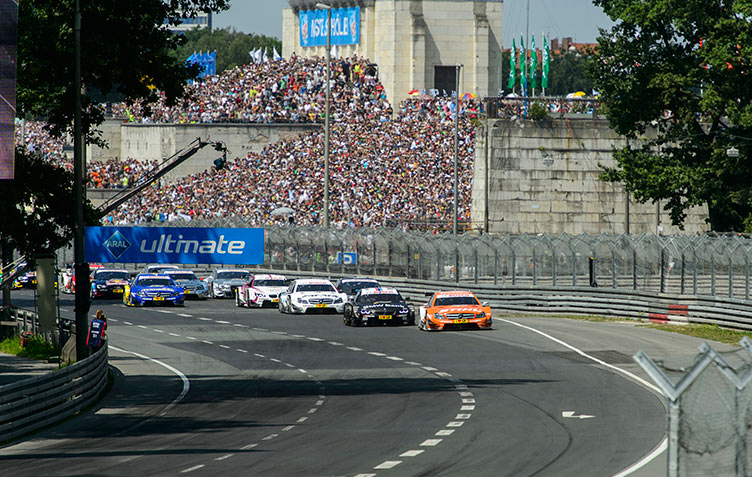 The Zeppelin Field has served a variety of purposes since 1945. It was initially used as an athletic field and parade ground for the U.S. Army, until the army withdrew in 1995. The annual Norisring car races – one of Germany's most important motor sports events – are also held here. The Zeppelin Field is a venue for major rock and pop concerts as well.