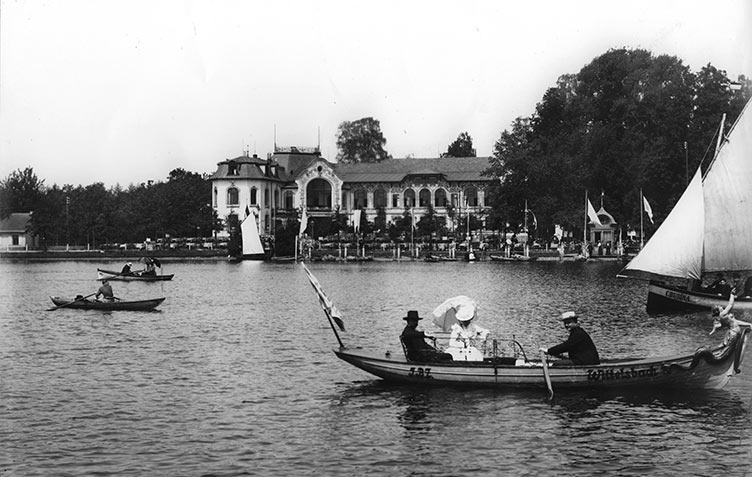 The Dutzendteich lake area has been a popular recreational destination since the 19th century. In place of an earlier inn, a hotelier built a park restaurant here in 1899 that would later become the Park Café Wanner. There had been a public swimming pool on the northern shore of the Dutzendteich since 1876. On the occasion of the 1906 Bavaria State Exhibition, a lighthouse was built on the opposite shore as an additional attraction.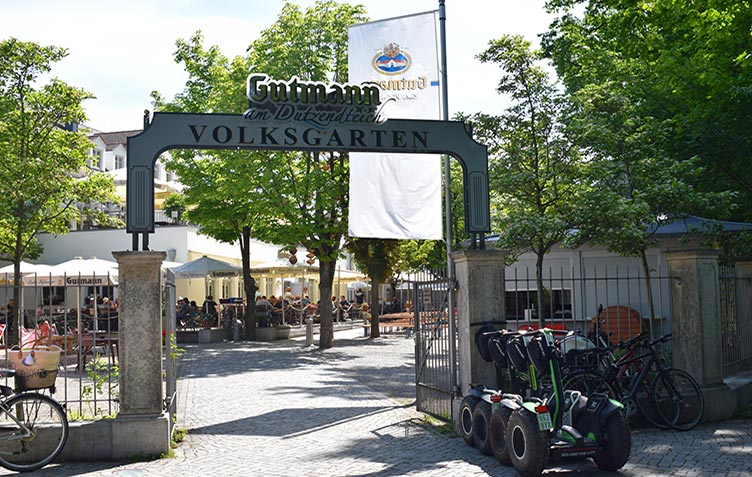 After 1945, the City of Nuremberg restored the grounds around the Dutzendteich as a space for leisure and recreation. Since that time the entire area has come to serve for a wide variety of sports (football, ice hockey, motor sports, skating, water sports, and more).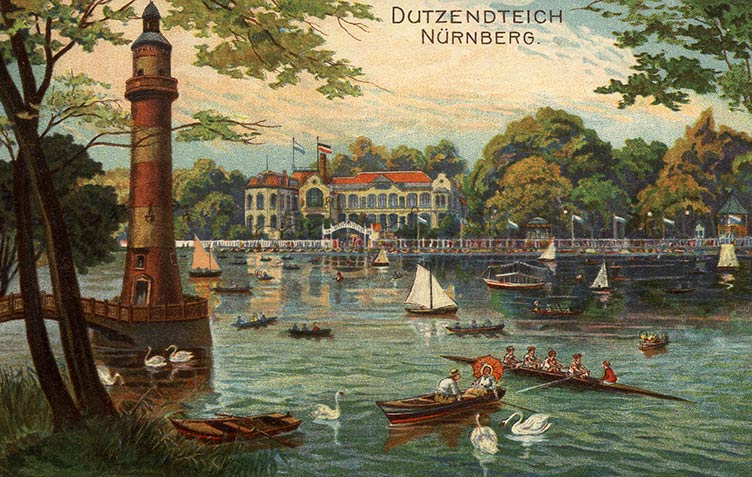 The National Socialists surrounded the Dutzendteich with their monumental constructions for the Party Rallies, including the Congress Hall, the Zeppelin Field, the Great Avenue and the Luitpold Arena. The traditional leisure area was conscripted for National Socialist uses: the planners removed the zoo, the public swimming pool and the Dutzendteich lighthouse (built in 1906). The Park Café Wanner was destroyed in World War II.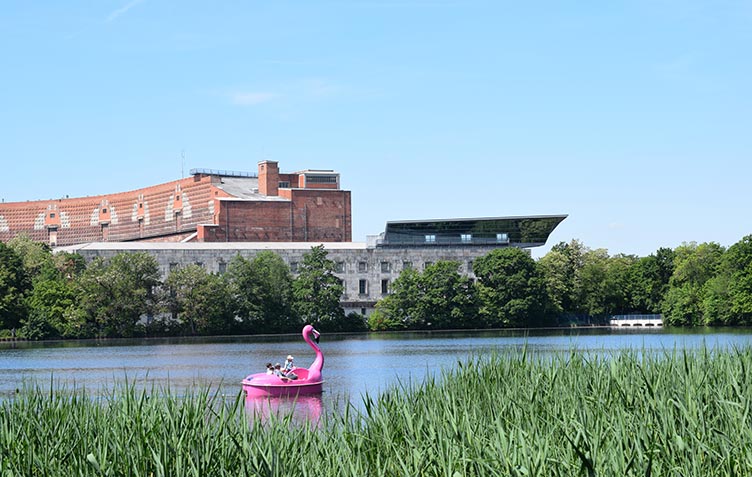 For a long time, other than uses for sports and leisure, there was no plan for how to deal with the remainders of National Socialist power architecture. Today, the Documentation Center at the Nazi Party Rally Grounds provides information on the history of the Party Rallies.