12. Memorial Hall (Hall of Honor)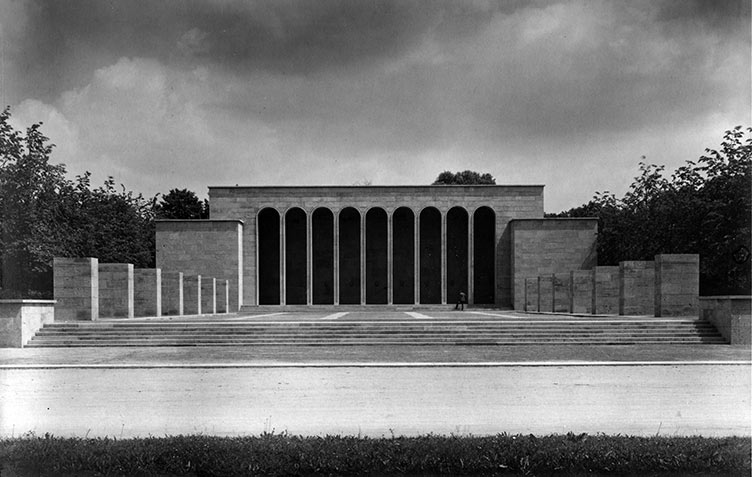 During the Weimar Republic (1919–1933), the City of Nuremberg set up a memorial to the 9,855 Nuremberg soldiers killed in World War I. The design was by architect Fritz Mayer. A rectangular yard is adjacent to the arcaded hall, with a row of pillars supporting fire bowls on either side. Lord Mayor Hermann Luppe, a liberal, officially opened the hall in 1930.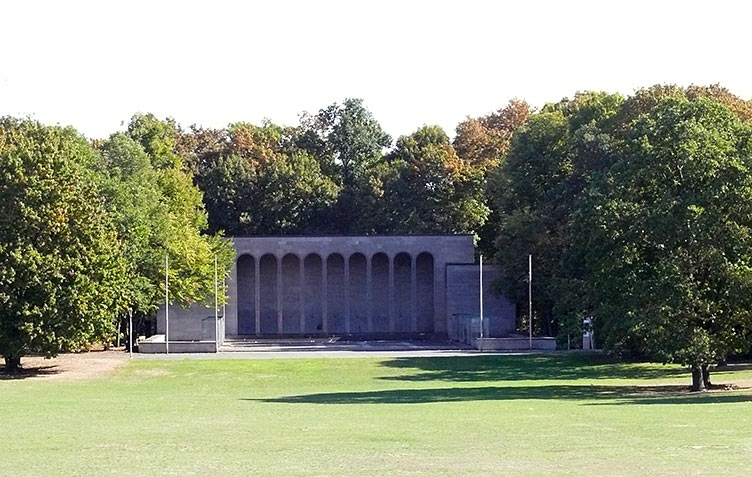 After 1945, the City of Nuremberg restored the area to parkland. Today, the Memorial Hall commemorates the victims of World War I and World War II, along with the victims of the National Socialist tyranny (1933–1945). Every year, victims are commemorated here in official events on the national day of mourning.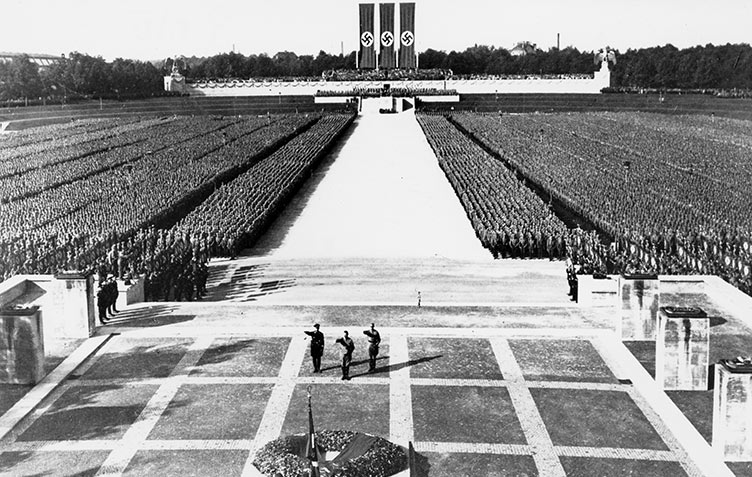 During their 1929 Party Rally, the Nazis incorporated the still-unfinished memorial hall into their project to found a cult of the dead. "Führer" Adolf Hitler commemorated the fallen soldiers of World War I and the "Martyrs of the National Socialist Movement." The ritual was intended to attract the "party soldiers" present into a commitment to sacrifice their lives for the "Führer" and for National Socialism. In 1933, Hitler had the Luitpold Grove park restructured as the Luitpold Arena for the Party Rallies. A grandstand for guests of honor was installed on the other side.