15. Transformer Building and Workers' Housing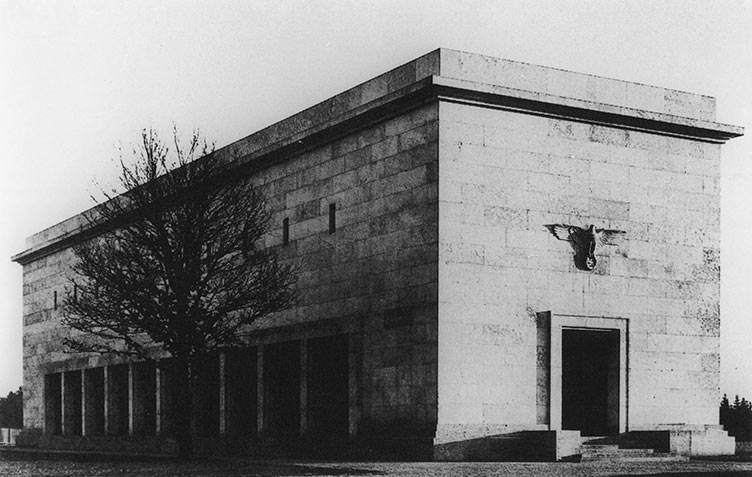 In 1936, architect Albert Speer built the transformer station on Regensburger Strasse to supply the power for the Party Rally Grounds. Lighting and the general running of the grounds consumed vast amounts of electricity. The transformer station could have handled enough power for a major city.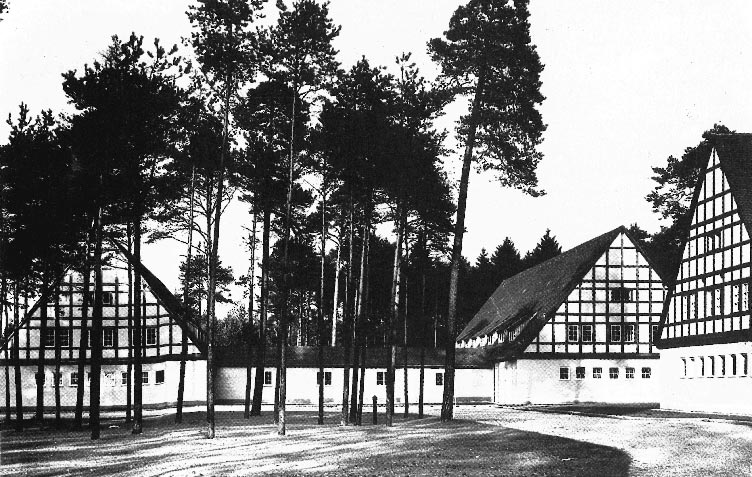 In 1939 and 1940, just a few hundred meters away, the National Socialists constructed seven buildings in the style of Franconian half-timbered houses to serve as quarters for workers employed at the Party Rally Grounds. Foreign workers, forced laborers, and prisoners of war were housed here during World War II. Some of the buildings were destroyed in air raids. Today, the buildings house a retirement home and several charitable organizations.