17. Stadionbad Swimming Pool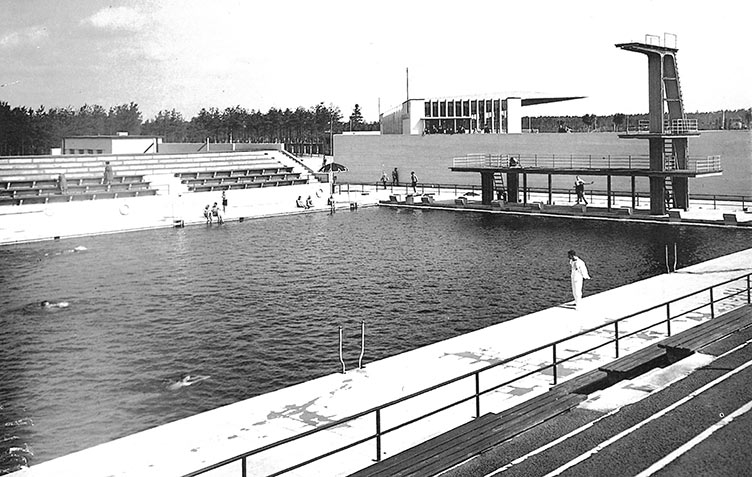 The Stadionbad swimming pool was part of the large sports and leisure park created near the Dutzendteich lake in the 1920s. Like the adjacent Municipal Stadium, the modern facility, complete with competition-grade 100-meter pool, diving platform and meadows for sunbathing, was designed by architect Otto Ernst Schweizer.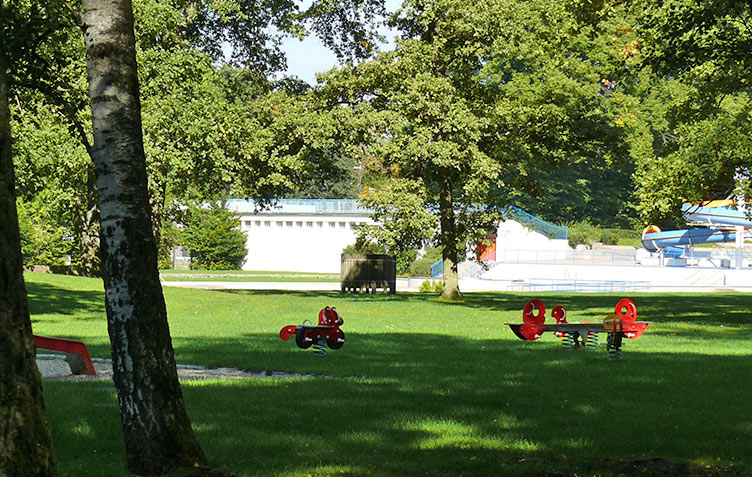 Alfred Hensel, director of the city's parks department, provided the overall design for the park. His work here won him a gold medal in the international art competition at the 1928 Summer Olympics in Amsterdam. The pool facility survived World War II undamaged and was refurbished in 1999.