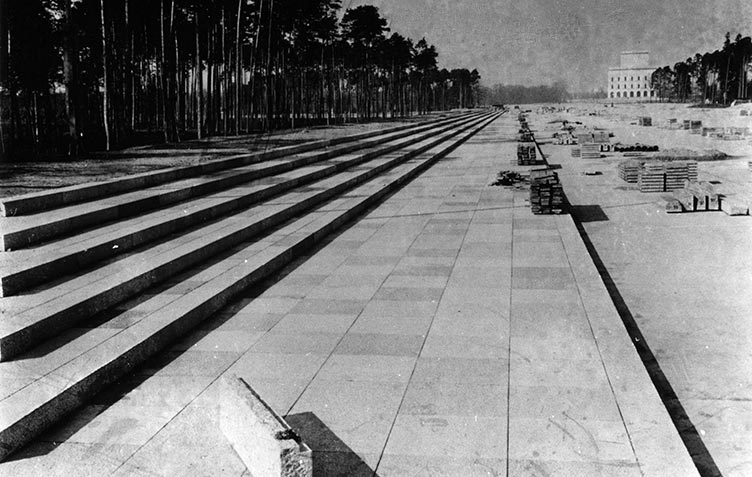 Architect Albert Speer had designed the Great Avenue to be the central axis of the Party Rally Grounds. It is 60 meters wide and was to be 2 kilometers long. Between 1935 and 1939, 1.5 kilometers of the project were completed – paved with 60,000 granite slabs.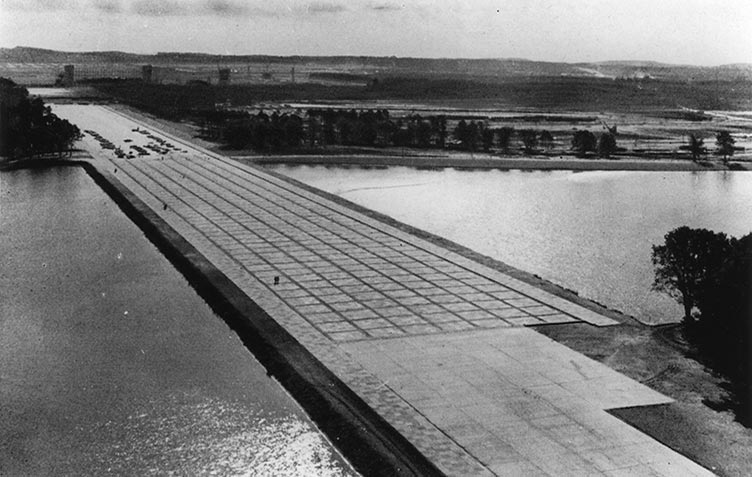 Much of the Great Avenue was completed by 1939. There were no more Party Rallies after World War II began on 1 September, 1939. The unfinished avenue was never used as a marching ground.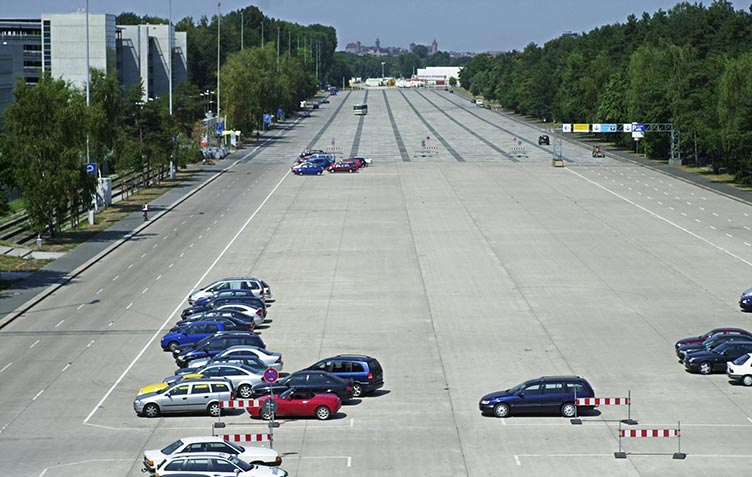 The site was refurbished from 1991 to 1995. Some of the granite slabs were restored, some were replaced; a third of the area was paved over with concrete.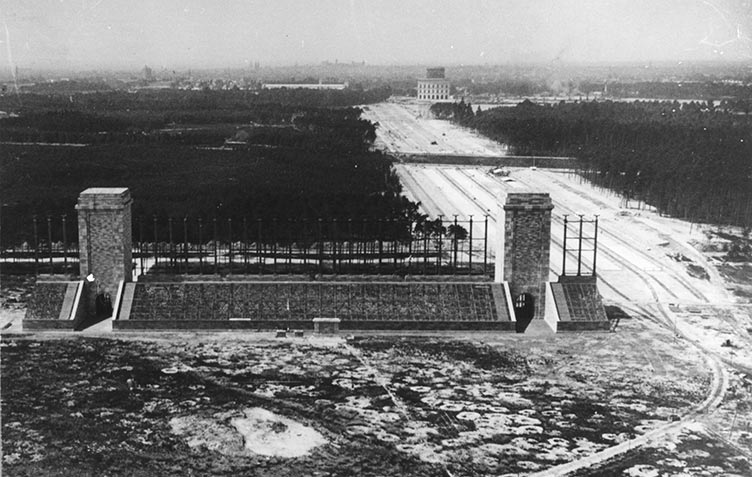 Speer aligned the Great Avenue with the Imperial Castle in the Old Town to create a symbolic link between Nuremberg as the city of the medieval imperial diets and Nuremberg as the "City of the Party Rallies."

After the war ended, the U.S. Army used the Great Avenue as a temporary air field. Since 1968, the area has served as a parking lot for major events.