22. German Stadium Excavation/ Silbersee Lake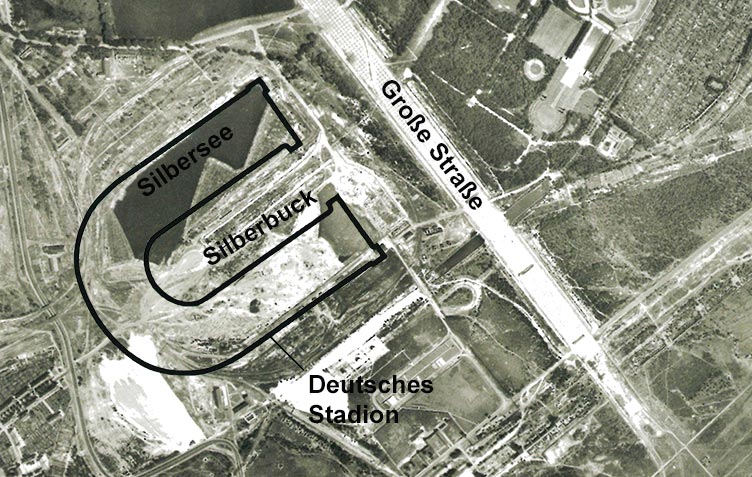 The Silbersee lake is part of the excavations for the "German Stadium" designed by architect Albert Speer. As "the world's largest sports stadium," it was to accommodate over 400,000 spectators. Work started in 1937 and broke off in 1939 when World War II began. Water then seeped into the pit to form what is now the Silbersee lake.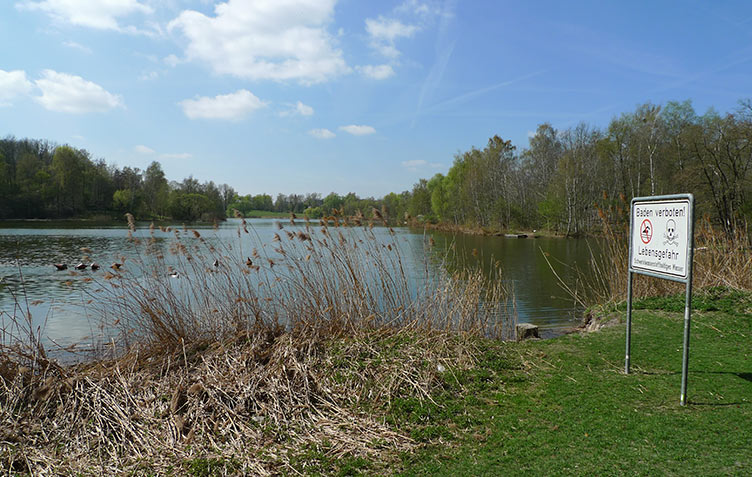 Today this artificial lake is a hazardous waste area. The adjacent Silberbuck hill consists of the rubble from the southern part of town destroyed during World War II, which contained hazardous materials. The water seeping into the lake from these deposits contains toxic hydrogen sulfide. No swimming is allowed.