Beginning in the 14th century, the dungeons in the vaulted cellar of Nuremberg's City Hall were used to confine and question prisoners until a judgment could be carried out. Twelve small cells and a torture chamber give a gloomy picture of how justice was administered in those days.
When the Ehrenhalle (Hall of Honor) in the Old City Hall closed for renovations in 2017-2018, the Museums took advantage of the closure to revise the visitor tour of the dungeons. Since the fall of 2018, a media guide has provided a tour of these medieval spaces, offering a vivid portrayal of bygone times.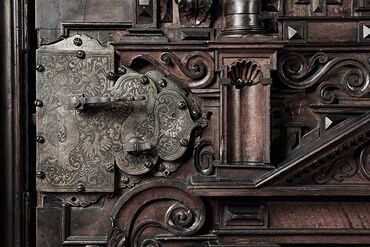 Closing due to Coronavirus
At the moment and until further notice, there will be no guided tours, because of official limitations on contact.