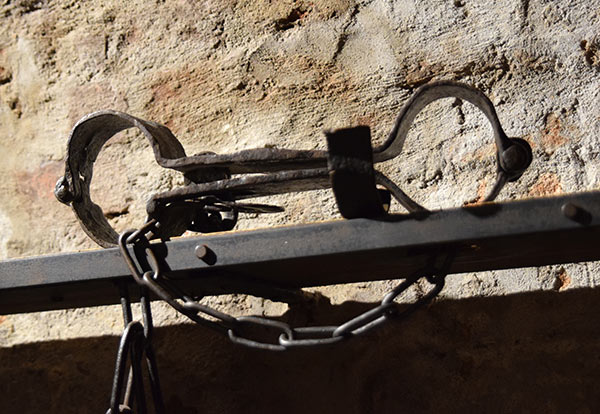 For Law and Order
Tour of the Town Hall and the medieval dungeons
The tour shows how in days gone by the Nuremberg Town Hall was structured and how the city was governed. For centuries a small circle of Nuremberg families, the patricians, ruled over the city. They constituted the voting members of the council, passed laws and held court sessions. During their tour of the medieval dungeons visitors will gain an insight into the legal system of the old free imperial city. They will see how prisoners awaiting trial and those condemned to death were imprisoned and also learn the true meaning of the term "painful interrogation" (i.e. torture).
Dates
July 6, 13 and 27, 2019
August 3, 10, 17, 24 and 31, 2019
at 1 p.m.
Meeting point: Rathausplatz 2 (across from the Church of St. Sebald)
Duration:

60 minutes

Cost:

Tour fee 3 EUR (+ admission fee)
Kunst- und Kulturpädagogisches Zentrum der Museen in Nürnberg (KPZ)