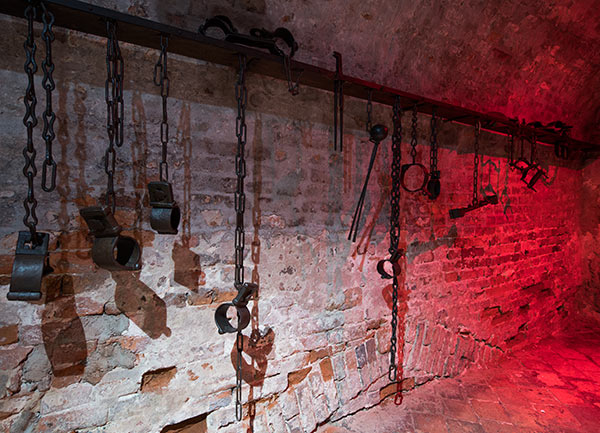 Tours with a media guide, daily at 11 a.m. and 12, 1, 2 and 3 p.m.
The medieval dungeons may only be visited on a guided tour.
We advise against visits to the dungeon by children under 10 years of age.
A guided tour for groups of up to 25 visitors is available in any of seven languages: German, English, Italian, Spanish, Czech, Hungarian and Chinese.
Group tours and how to book them
Kunst- und Kulturpädagogisches Zentrum der Museen in Nürnberg (KPZ)
Tel. +49 (0)911) 13 31 - 241
Fax +49 (0)911 13 31 - 318
schulen@kpz-nuernberg.de