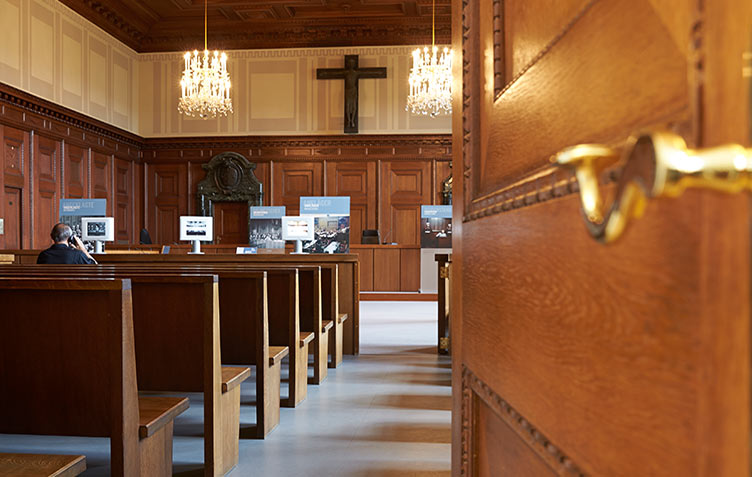 Information about your registration, Covid-certification requirements and contact tracking
For your visit to the Memorium, it is mandatory that you have a negative Corona test (48 hours for PCR, 24 hours for rapid test) or proof of your vaccination or convalescent status. This applies to museum visits of all kinds, public and booked tours and educational programs, and indoor events. Proof of this must be presented at the museum ticket office.
Unfortunately, an online registration for your visit in advance is no longer available.
If you want to visit us with a group of more than five people, please let us know via our contact form. Unfortunately, registration is not possible for individual visits or in groups of less than five people.
Contact form
Your contact details will be recorded at the museum ticket office. This registration can be done digitally via the Luca app or by filling out a written registration form on site. If you do not use the Luca app, we kindly ask you to print out the data entry form at home and bring it with you to reduce the processing time on site. The written data entry forms will be kept for four weeks and automatically destroyed after this period.
Contact tracing record sheet (English) (PDF-File 18 KB)
Hygiene concept for your visit
Due to the social distancing regulations, only a limited number of people can be inside the museum at the same time. At peak times, there may be waiting times.
Masks are generally mandatory indoors. The new mask standard is the medical face mask (so-called surgical mask). The FFP2 mask requirement no longer applies. Children up to 5 years of age are exempt from this requirement. Children and teenagers between the ages of six and 16 are only required to wear a medical face mask. We recommend that you bring an appropriate mask from home. If necessary, you can purchase an FFP2 mask on site at the museum ticket office for the price of 2.50 euros.
During your visit to the museum, please make sure that you observe the generally applicable distance and hygiene rules!
Compliance with hygiene regulations may result in individual rooms or areas being closed.
If you feel ill or have had contact with COVID-19 cases within the last 14 days, we ask you to refrain from visiting a museum in the interest of general infection protection.