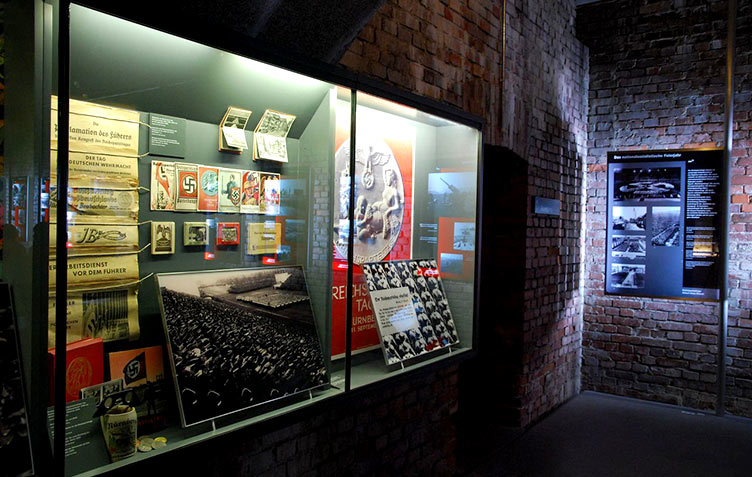 The new Permanent Exhibition for the Documentation Center Nazi Party Rally Grounds, as well as the Interim Exhibition, plan to rely even more than before on interesting exhibits. We still want good new materials to add.
We're looking for photos, private documents and objects, preferably with a connection to the Nazi Party Rallies and the Grounds themselves; also diaries, post cards or letters that can inform about what participants and onlookers experienced during the Rallies, and about the world they lived in. We're also interested in any photos, objects or documents that record the history of the prisoner of war camp in Langwasser during the war, or the site after 1945.
We also welcome items from the National Socialist era that are not directly related to the Nazi Party Rallies.
If you would like to support the Documentation Center's work on the new Permanent Exhibition with such items, we would be very grateful if you could email a list of them to the Documentation Center, or contact us by phone.
Tel. +49 (0)911 231 - 84 12
sammlung.dokumentationszentrum@stadt.nuernberg.de