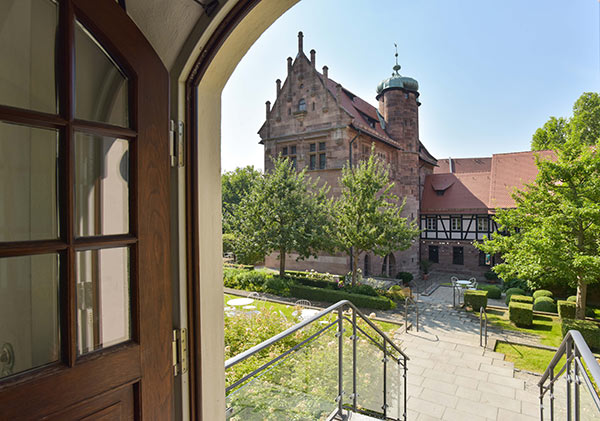 The Nuremberg Municipal Museums are happy to announce they will begin reopening on Tuesday, May 19, 2020, following the closure for the pandemic. We look forward to welcoming visitors again, subject to certain hygienic measures. Our institutions will resume their regular hours, but because the Memorium Nuremberg Trials and the Museum at the Tucher Mansion and Hirsvogelsaal are routinely closed on Tuesdays, their first opening days will be May 20 for the Memorium, and May 21 for the Tucher Mansion. The Medieval Dungeons and the Historic Art Bunker will remain closed for the time being.
Overview of all opening hours
Because of distancing requirements, none of the museums can offer guided tours or special events for the moment. But the permanent exhibitions, most of which are housed in historic spaces, are still worth a visit.
The reopening will give Nuremberg residents a chance to visit the museums without the usual hustle and bustle, as "tourists in their home town." Exhibits cover everything from the beginnings of Nuremberg's history as a city in the 11th century, to the city's toymakers of the Middle Ages, the patricians of the Renaissance, industrialization in the 19th century, the era of National Socialism, and beyond to the present.
The usual anti-coronavirus protective measures apply at the museums. Entrance will be permitted only to those wearing a breathing mask; you must bring your own mask. Everyone above age 6 must wear a mask, and all must maintain social distancing of at least 1.5 meters. To ensure adequate space for each visitor, admission will be limited to a certain number of people at one time, so you may encounter a wait at the ticket desk. Some rooms or areas at some museums may also be closed because of hygiene regulations.
If you feel ill, or have had contact with someone with a case of COVID-19 during the past 14 days, please be considerate of the need for general protection against this infection and cancel or reschedule your plans to visit a museum.