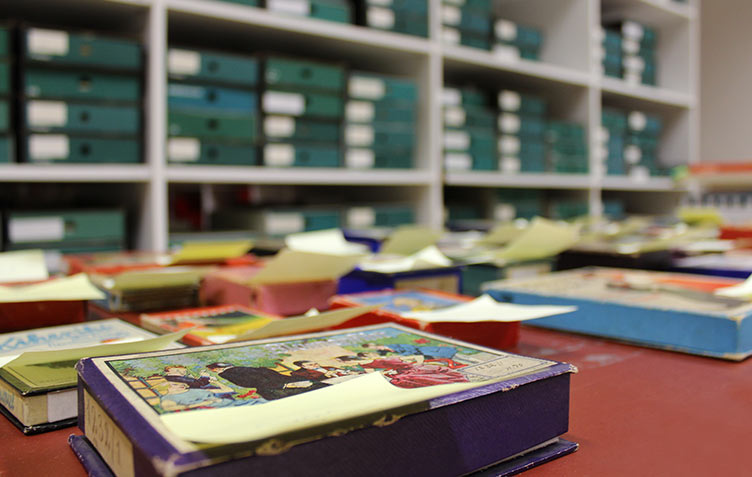 From the Games Archive to the Future "House of Games"
Things are hopping behind the controversial 1950s façade of the Pellerhaus, home to the City Library until 2012.
Since 2013, this is where the Nuremberg Municipal Museums have maintained, collected, researched and especially tried out a very special cultural asset: more than 30,000 board and parlor games are stored on the building's archival upper floors, and the latest releases are added each year. Supported by the Ali Baba Games Club, the Pellerhaus, with its appealing opportunities to play along, has already become a favorite secret tip for board game fans of all ages.
And what could be more appropriate for Nuremberg, with its long tradition of toy making, its international Toy Fair, its unique Toy Museum and its many "global players" in the toy and game sector, than to lay a wager for the future on games here on the Egidienberg?
With its central location, the Pellerhaus has immense potential to become an innovative cultural beacon for game culture – both analog and digital.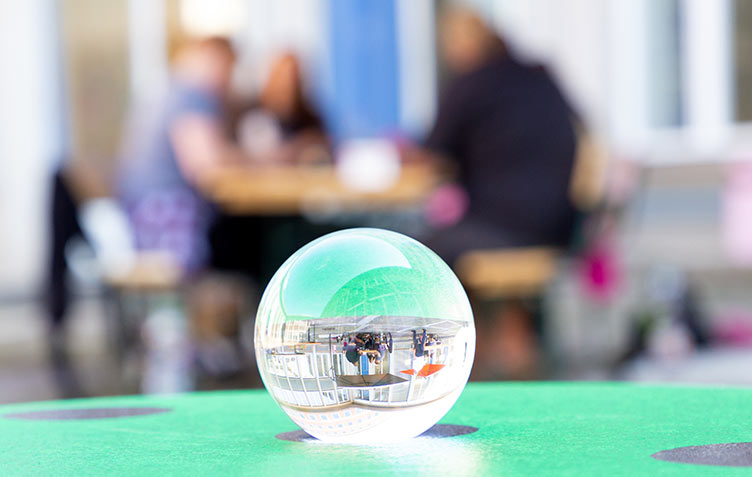 This vision is also reflected in the city's proposal to become a European Capital of Culture in 2025 – because playing games is one of humankind's oldest cultural technologies, and it exists across all cultures, irrespective of age, gender or educational level. What's more, digitalization, which penetrated into every sphere of our lives long ago, has constantly opened up new worlds of play, and thus created new forms of culture, education and learning.
The idea behind a future "House of Games" in the midst of Nuremberg's Old Town is to make games actively available to both players and non-players, local residents and visitors, not only for them to experience and play, but also as a spur for further encouragement and development.
The "GameFest" series of events is intended to experiment with what might be possible at the Pellerhaus, in the new remodeled configuration it will assume by 2025. Most notably, the series is meant to attract fans and players of all ages, as well as ideas and inspirations, for an intriguing cultural project of the future: a midtown cultural center that skillfully, creatively and playfully brings together people, traditions and innovation in both the digital and the analog worlds.
Building on the facilities and collections of the German Games Archive and the contacts and partners already in place, the Archive's team is assembling an open-ended program that includes both the analog and digital game worlds, is open to the broadest possible range of target groups, and offers low thresholds for entry. The breadth of the program is intended to reflect the diverse facets of the future cultural institution:
A place for social gatherings and recreation
A place for learning and a game lab
An advice center and center of competence
A platform for scholarly dialog and interdisciplinary networking
A place for both analog and digital culture
A 16-page brochure presents initial highlights and the cooperating partners for the GameFest.
Our program is in constant motion – it's in a continuous process of expansion and thus can respond to our constantly changing urban society.
The range of options embraces open opportunities to play board and computer games, playful and creative workshops, major events like tournaments and a BarCamp, and more.
With old and new partners like the Ali Baba Games Club, the Parabol Media Center, the Project HIVE Gaming association, the German Bridge Association and many other institutions, a broad program is under development to test and offer the widest possible range of game formats.