Documentation Center Nazi Party Rally Grounds
The National Socialists held their Party Rallies in Nuremberg from 1933 to 1938. Even today, the remains of the huge structures they built bear witness to how these propaganda shows were staged. As we continue to work on the remodeling project, an Interim Exhibition offers a comprehensive sense of the area's history and the Nazi Party Rallies. The remodeling work is scheduled for completion in 2025. Signboards distributed around the Rally Grounds themselves – which spread across some 4 square kilometers, or 1.5 square miles – tell about the history of various locales.
Please note: The former Permanent Exhibition is now closed.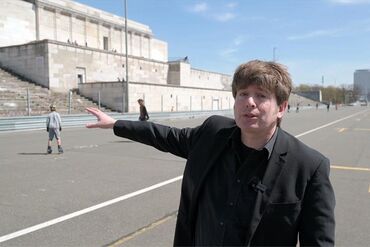 Digital tour with Johannes Pechstein on the Former Nazi Party Rally Grounds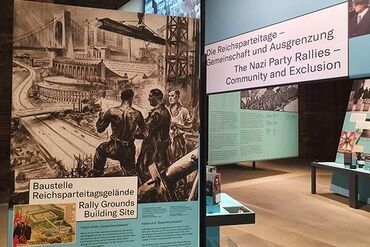 Guided Tour of the Interim Exhibition
Sunday, December 17, 2023, 11 a.m.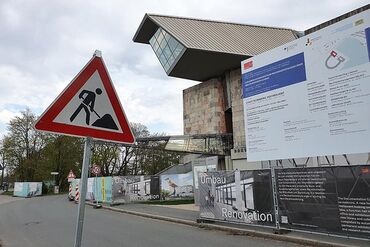 We'll keep you posted on the latest developments in a separate microsite!