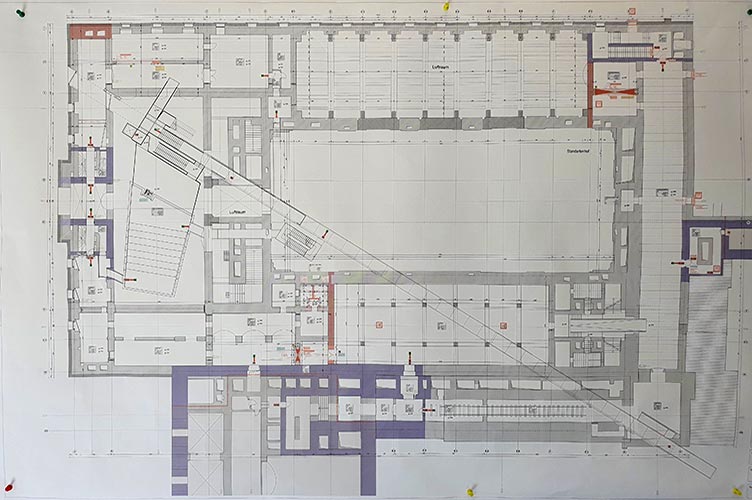 As part of the remodeling of the Documentation Center, the Permanent Exhibition is also being completely reconceived.
The former Permanent Exhibition, titled "Fascination and Terror," opened in 2001, and was a milestone in the city's Culture of Remembrance at the time. In recent years, up to 300,000 people from all over the world visited the building beside the Dutzendteich each year. The exhibition's final closure at the end of 2020 represented the end of an era that had lasted nearly 20 years. That aging presentation is now making way for a new Permanent Exhibition, bigger in both space and content. It will draw on the latest results from research and be based on multimedia, interactive communication. Additionally, a Media and Research Center will offer the opportunity for groups and individuals to confront aspects of the history of National Socialism for themselves.
The expansion of the Documentation Center and the new Permanent Exhibition are key components of the institution's new image. They will ensure that the Documentation Center at the Nazi Party Rally Grounds will continue to reach an international public, educating them about the significance of this European site of remembrance.