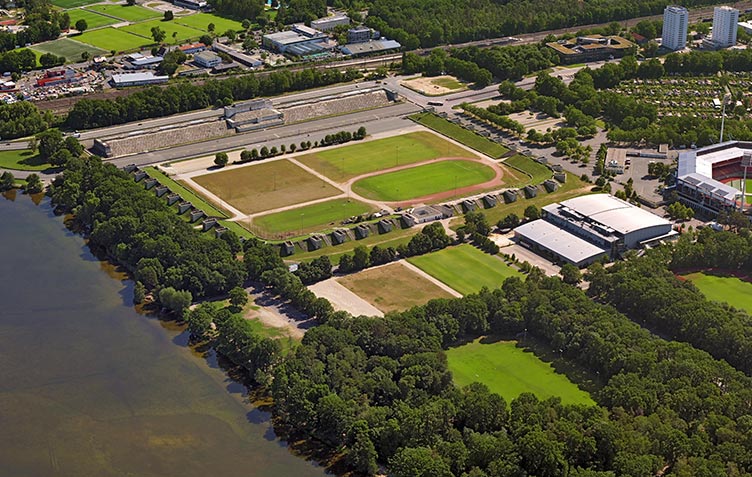 For decades, the City of Nuremberg has been intensively addressing its National Socialist past, and dialoging with the population about the best way to deal with the structural relics of the former Nazi Party Rally Grounds.
The Zeppelin Field, with its Grandstand, is the only part of the former Nazi Party Rally Grounds that was planned, completed and used during the Nazi era, and that is still largely preserved today. The aim is to communicate and conserve its historic function as a parade ground. The center structure of the Grandstand, which is not accessible at the moment, also contains one of the few surviving interiors from grandiose National Socialist architecture. The hall inside the Grandstand offers an opportunity to reflect in depth on the intended esthetic impact of National Socialist buildings as an architecture designed to impose and impress.
Though the area has been protected as a historical monument since 1973, large portions have become dilapidated. Recently more and more sections have had to be blocked off for safety's sake. Only parts of the Zeppelin Field and the Grandstand can be visited. The current informational materials at the location are rather sketchy and rudimentary.
The City of Nuremberg has decided to stabilize the Zeppelin Field and the Grandstand in their current condition (no restoration, no reconstruction), and to develop this walk-in, walk-on exhibit as a place for learning and for an encounter with political history, with a comprehensive range of exhibits and information.