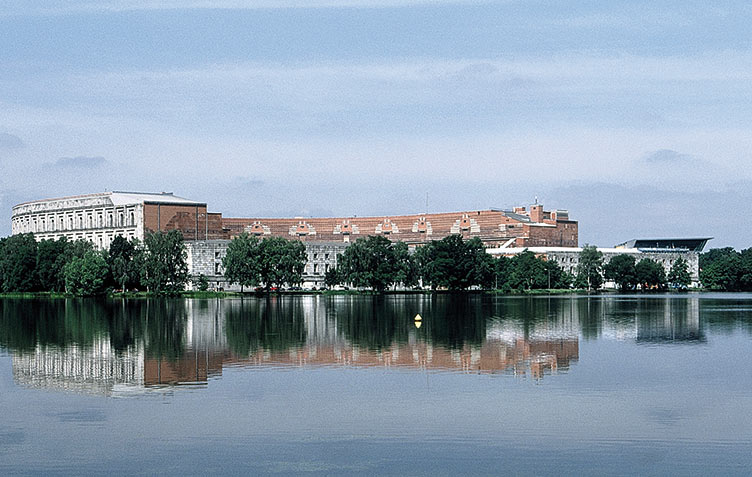 With support from the Federal Government and the Free State of Bavaria, the City of Nuremberg will begin expanding the Documentation Center Nazi Party Rally Grounds in the fall of 2020. The available budget totals €16.8 million.
The Documentation Center was incorporated structurally into the North Wing of the uncompleted Congress Hall between 1998 and 2001. After nearly twenty years of successful operation, it will now be updated to better fulfill its growing mission and to meet current technical standards for museum-based educational facilities in the Federal Republic of Germany. The building was originally planned for some 100,000 visitors a year. Its current volume is around three times that figure. To handle that many visitors, its areas for the general public and its exhibition and learning spaces need to be expanded. The overall objective of the construction project is to provide a cross-generational, innovative museum, inclusive in every sense, for a growing stream of visitors from all over the world.
The expansion will extend into the North Wing of the Congress Hall. The construction work will require careful handling of the old structure, which is protected as a historical monument, and of the significant new structure of the educational institution, designed by architect Günther Domenig around the turn of the millennium. His approach of laying down a symbolic challenge to the Nazi style of architecture, using modern construction resources, will also be conscientiously adopted and pursued further in the areas of the building that are to be opened up for new use.
Picture credit cover photo: Adler + Olesch, Nürnberg