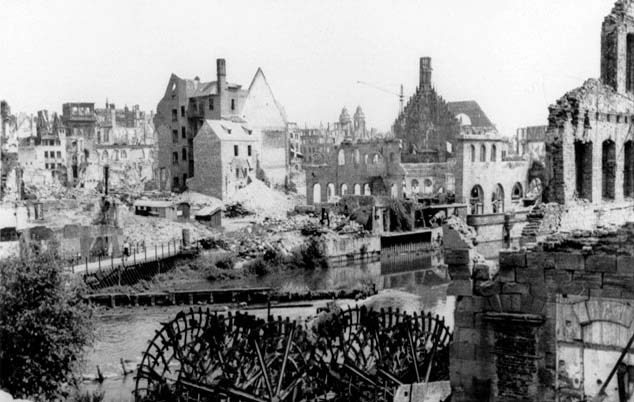 Original film and sound recordings shown in the Art Bunker recall the air raids that demolished Nuremberg in World War II. Ninety percent of all the buildings in the Old Town were left in ruins. Yet not one of the art works safely stored under Castle Hill suffered damage.
Honoring the rescue agreements signed at the time when they were stored, all the works of art were returned to their rightful owners after the war. But it would take more than 20 years of rebuilding the destroyed churches, museums and archives before the last of the exhibits could return to their original sites.
The former underground shelter has been accessible since 1996 on guided tours conducted by the Association of Friends of Nuremberg Rock Cellars (Förderverein der Nürnberger Felsengänge e.V.). The exhibition was expanded in 1997.
The climate control system no longer operates today, and the temperature stays rather low (about 8°C, 46°F). So even in summer it is advisable to dress warmly for the tours, which take about an hour.