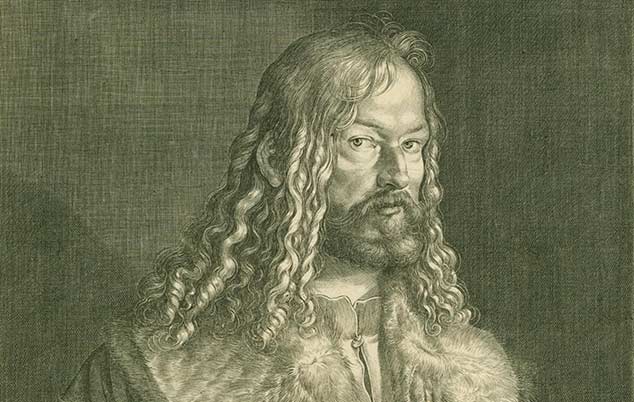 Other segments of the collection include topographic works, cultural history, art graphics and portraits. The collection holds a wide range of works of graphic artists active in Nuremberg from as far back as the 16th century to the present.
The topographic collection, organized by key word, has extensive graphical material on the former Free Imperial City of Nuremberg and its region. It illustrates how the look of the city has changed from the late 15th century to the present. The cultural history documentation is likewise organized by key word.
The portrait graphics collection, primarily of Nuremberg personalities from the era of the Free Imperial City, can be accessed readily through a double file guide – by name of the artist and by name of the persons portrayed.
The holdings also include a significant special collection on the posthumous influence of Albrecht Dürer, owned by the Albrecht-Dürer-Haus-Stiftung e. V. That collection also includes one of the world's finest specialized libraries of materials on Dürer, with more than 8,000 volumes at present.