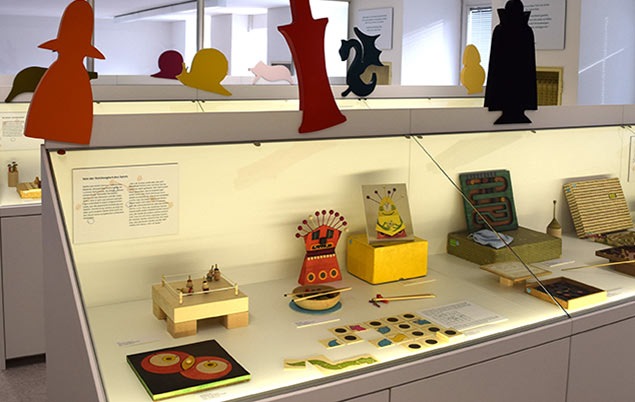 Alexander Randolph (1922–2004) was the Grand Master of the games world, with more than a hundred games published during his lifetime. Yet the creator of such well-known games as Snail's Pace Race, Enchanted Forest, Raj and The Piggyback Brigade remains largely unknown to the general public.
In the games world, though, Randolph is still well remembered as a role model, father figure, and friend. The cosmopolitan gentlemen, who died in 2004, was deeply popular among game designers and publishers. He earned his preeminence not just with his almost inexhaustible creativity, but with his dedication to game designers. Yet he liked to keep his own life story out of the limelight – he much preferred to have people invent their own tales about him.
After Randolph's death, the German Games Archive received the patrimony from his years as a game designer. Friends painstakingly preserved the valuable materials at his studio in Venice and brought them to Marburg, the home of the German Games Archive from 1985 to 2009. Ever since the archive moved to the historic Pellerhaus in 2010, the city of Nuremberg has been home to this valuable piece of game history.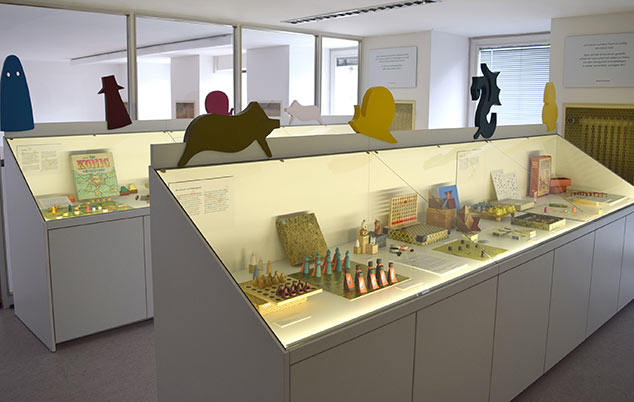 As the conservator of his legacy, the German Games Archive in Nuremberg preserves the memory of Randolph's eventful life and unique career with a viewing collection. A specially designed permanent exhibit provides interested visitors with access to unique prototypes of both published and unpublished games.
For research, the extensive collection of his work, including prototypes and published games, samples of materials, sketches and design drawings, together with graphic and text materials, is available for study at the Archive by appointment.
Alexander Randolph – A successful visionary
An eventful life
Prototyping and inventing games
The philosophy behind the games