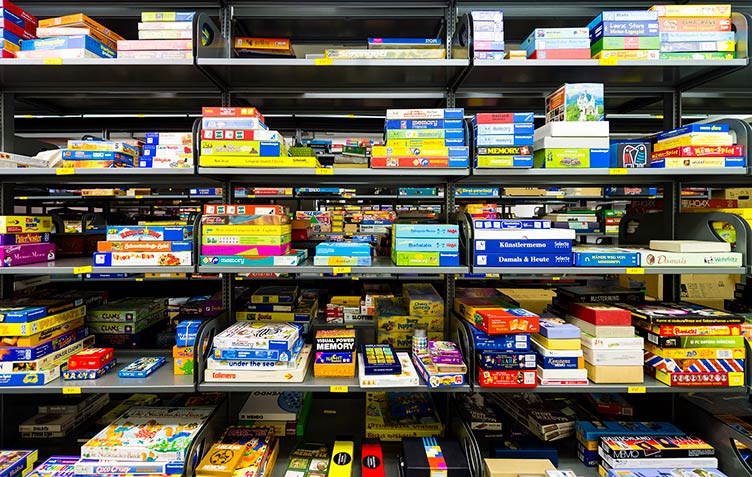 A Growing Archive: 1945 – Future
Growing from a private collection of 5,000 games, after 25 years of collecting the German Games Archive now holds some 30,000 board and table games, about 20,000 of which have been recorded in a database.
Beginning with the late 1940s, the collection provides an almost complete documentation of the development of games up to the present, and continues to grow every year. All of the roughly 700 new titles that appear each year are incorporated into the Archive's database, and some 300 to 400 games are added to the collection. All games are organized in a specially developed thematic classification system that is used both in the database and on the shelf.
In addition to its core holdings of board and table games, the Archive also holds an extensive collection of card games, playing cards, dice and other random number generators, as well as many large-scale games.