It has been some twenty years since the permanent exhibition at Fembo House had its last complete renovation. Now generous seed funding from the Theo and Friedl Schöller Foundation has made it possible to launch the first phase of a full redesign. To allow the work, both the fourth and third floors will be closed to visitors for a time. The reopening is planned for early 2024.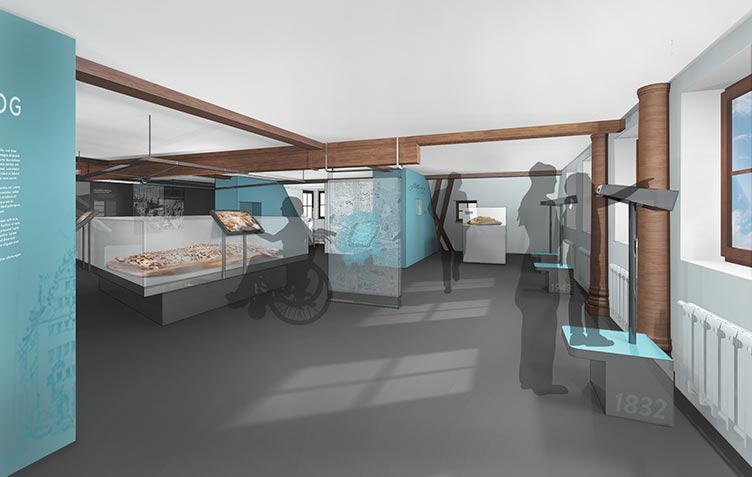 Museum visitors will still be able to see important exhibits during the remodeling. The large model of the city has moved to the first floor above the ground floor, where it joins the model of the former Great Synagogue. Items from the third floor will be on display in a special presentation on the ground floor from May 9 to October 1, 2023, offering compact views of such topics as the Nuremberg Council, the City and the Empire, trade, and crafts. Lorenz Strauch's view of the Main Market Square and the portrait of merchant Bartholomäus Viatis will be included here.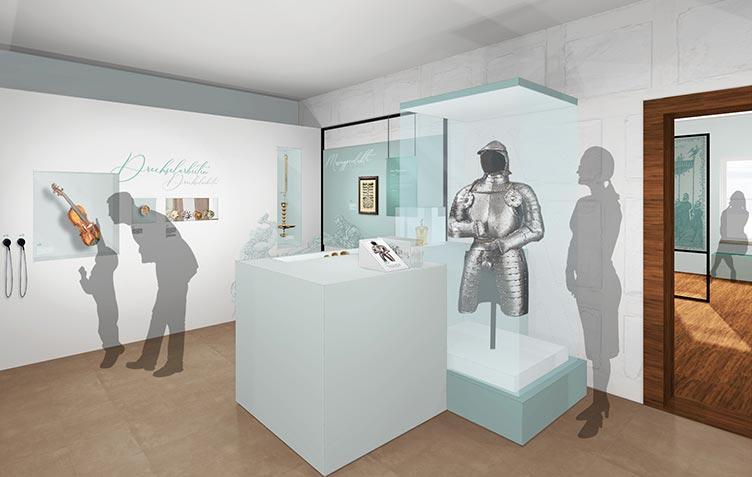 The redesign will enable the two uppermost floors to offer new insights into the city's history and this historic building, once a merchant's home. Visitors can engage in a thoroughly updated, digitally enhanced experience, with chances to explore on their own and also to linger in a new reading corner. A "flying" camera will make it possible to access selected viewing sites and attractions in the extensive model of the city. A look out the windows with binoculars will use augmented reality to provide a vision of the old town not just as it is today, but as it was at various times in the past. The special needs of school classes will be taken into account with new features like a media station on the Nuremberg Council, developed by the Art and Cultural Education Center of the Museums in Nuremberg (KPZ). In the ballroom, visitors will be able to absorb a relaxed view of the ceiling paintings while lying on a sofa.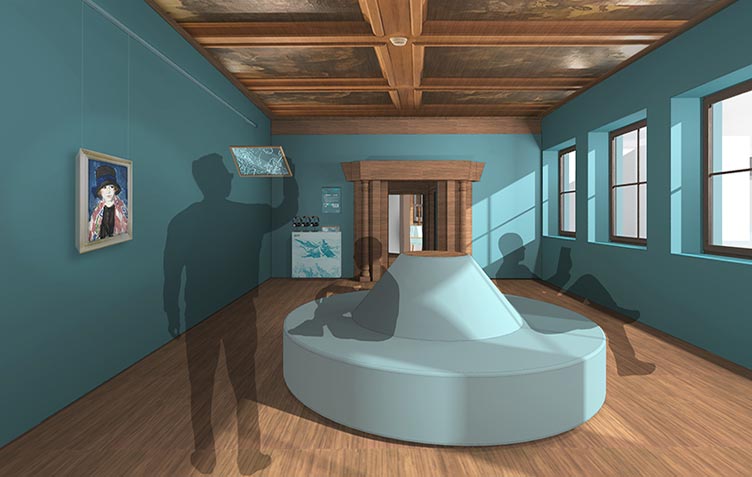 The main theme will be supported with objects taken from the extensive Art Collections of the City of Nuremberg. They will tell of the city's history in a tour that begins all the way upstairs on the fourth floor, with a panoramic view of the extensive model of the city. The third floor will focus on the city's evolution in the Early Modern era. The other floors will carry the story chronologically down to the 20th century. Another new feature will be a Children's Trail guided by Mercury, the Messenger of the Gods.
The redesigned permanent exhibition is meant for the long term. It will be adaptable for future modifications and able to link to the ongoing revisions on the other floors that are still awaiting their new versions.
The Berlin design studio tecton Gmbh has been engaged for the project.