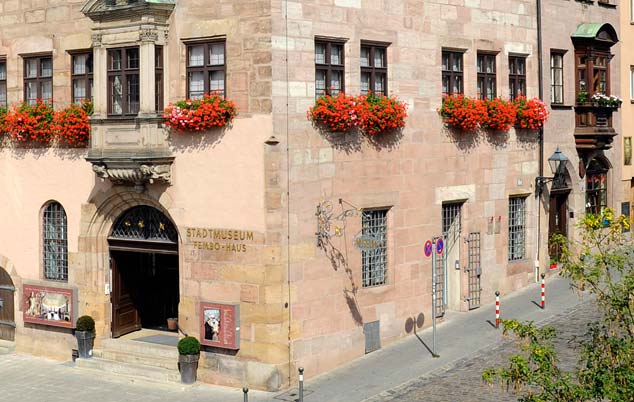 A ground-level wheelchair entrance is to the right on Burgstrasse, about 2 meters from the main entrance.
At the left of the lobby is a ramp leading to a wheelchair-accessible elevator that provides access to all floors of the building.
An accessible toilet is located to the left of the cashier's desk in the museum lobby.
There is one handicapped parking space just across the street from the museum.