Due to the current spread of coronavirus (Covid-19), City Museum at Fembo House is closed. All events and educational programs are cancelled until further notice. Please check our website for latest information.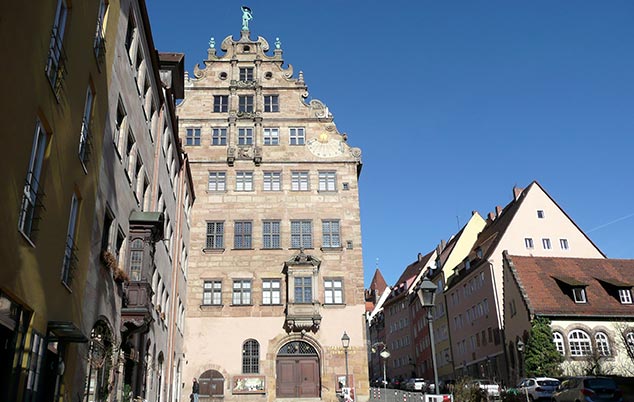 Regular hours
Tueaday to Friday:
10 a.m. - 5 p.m.
Saturday, Sunday, holidays:
10 a.m. - 6 p.m.
During the Christmas market in December also:
Monday

10 a.m. - 5 p.m.
Special hours for holidays in 2021
| | |
| --- | --- |
| 1 May (Labour Day) | 10 a.m. - 6 p.m. |
| 13 May (Ascension Day) | 10 a.m. - 6 p.m. |
| 23 May (Whitsunday) | 10 a.m. - 6 p.m. |
| 24 May (Whitmonday) | 10 a.m. - 6 p.m. |
| 3 June (Corpus Christi) | 10 a.m. - 6 p.m. |
| 3 October (Day of German Unity) | 10 a.m. - 6 p.m. |
| 1 November (All Saints' Day) | 10 a.m. - 6 p.m. |
| 24 December (Christmas Eve) | closed |
| 25 December (Christmas Day) | closed |
| 26 December (Boxing Day) | 10 a.m. - 6 p.m. |
| 31 December (New Year's Eve) | 10 a.m. - 6 p.m. |