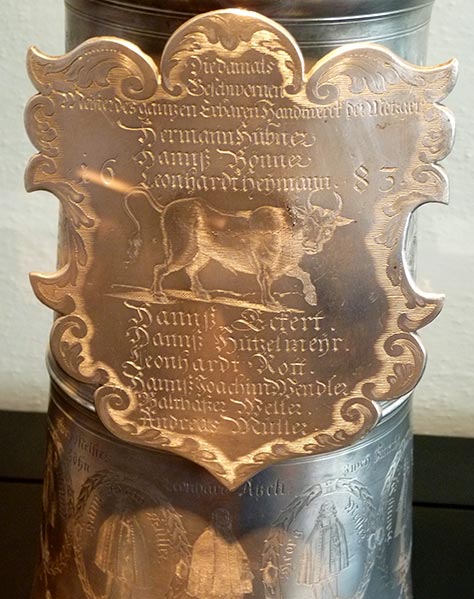 A Guided Tour of the City and the City Museum
The tour of the city focuses on craftsmen's houses, significant sites of commerce and major buildings from Nuremberg's Golden Age. Then at the City Museum, you can get a look behind the scenes and discover what the city's craftsmen actually made, how imperially associated relics were displayed in a special annual ceremony, and what happened when the old Imperial City welcomed one of its rulers as a guest.
Maximum tour group: 25 persons
Information and reservations
Kunst- und Kulturpädagogisches Zentrum der Museen in Nürnberg (KPZ)
(The Nuremberg Museums' Center for Education in the Arts and Culture)
Department II: Adults and Families
Tel. +49 (0)911 13 31 - 238
Fax: +49 (0)911 13 31 - 318
E-Mail: erwachsene@kpz-nuernberg.de
You can reserve by telephone:
| | |
| --- | --- |
| Monday to Thursday | 9 a.m. - 3 p.m. |
| Friday | 9 a.m. - 1 p.m. |
Cost:

EUR 120 plus museum admission per person
A higher tour fee is charged for tours outside regular opening hours.