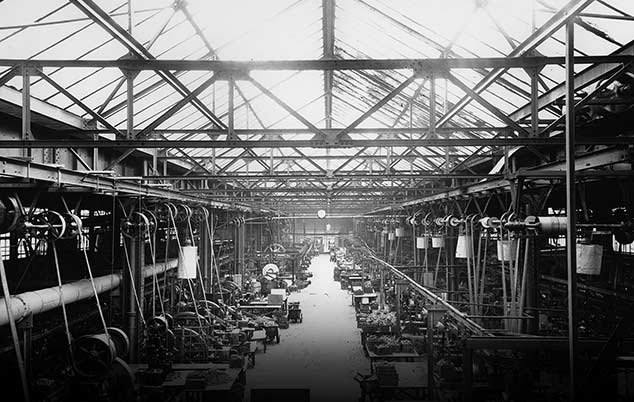 A novel type of museum emerged in eastern Nuremberg in the mid-1980s, offering a mixture of technological, cultural, and social history: the Museum of Industrial Culture. The museum is located in a former screw factory, part of the Julius Tafel ironworks that was founded in 1876 and shuttered in 1975. This hall and its adjacent administrative building are the last surviving structures of what was once a vast industrial complex. The rest of the former Tafel works was torn down in 1990.
A visitor walkway in the museum leads past historical "buildings" and collections of objects that tell a rich history of industrialization in Nuremberg. The working conditions and everyday life of times past and present come alive again here. In 2000, the museum was expanded to nearly 6,000 square meters with many new exhibits, including a technology retrospective, a working museum cinema, and a rotating stage that illustrates the history of household appliances.
The building also features such bonus attractions as the Motorcycle Museum, the School Museum with its historical classroom, and the Fun Learning Lab for hands-on experimentation.