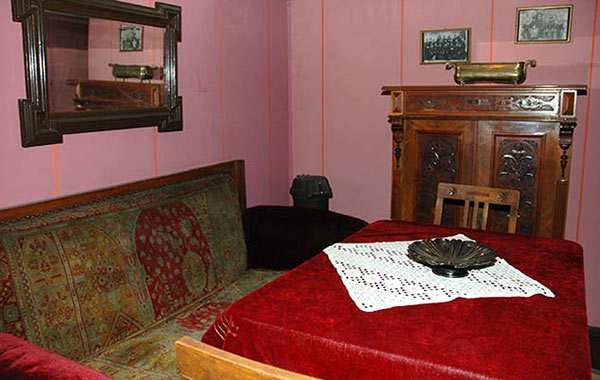 Residential and commercial spaces
Here, visitors get a glimpse into the more private spheres of life.
A working-class home with a living/kitchen area and "sitting room" offers a glimpse into the living conditions of working-class families around the turn of the 20th century. The grouping also includes a hair salon and general store.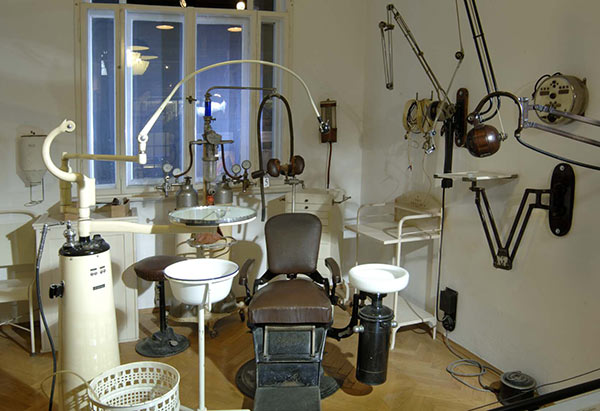 Dentist's office
Take a trip through the development of medical technology as it was reflected in dental equipment that hurts even to look at. Items like a pedal-powered drill, a laughing-gas anesthetic machine, and x-ray apparatus with no radiation protection at all give visitors an idea of the evolution of dental technology in the early 20th century.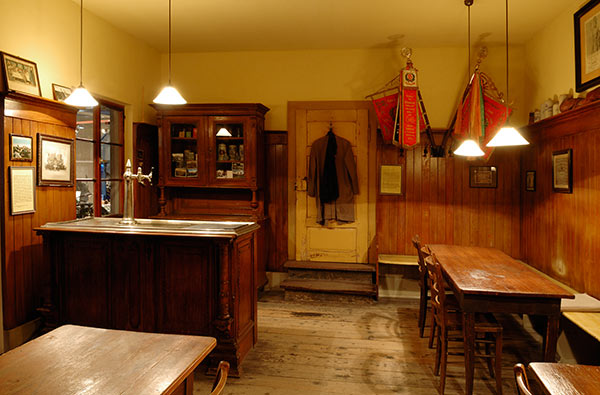 Workers' association clubroom
A strong and diverse worker movement emerged in Nuremberg as it developed into Bavaria's industrial center.
This exhibit shines a light on the rich culture of workers' associations. On special occasions, guests can once again sit at the bar from 1906 and enjoy beer on tap where singers, athletes, and union members gathered in times past.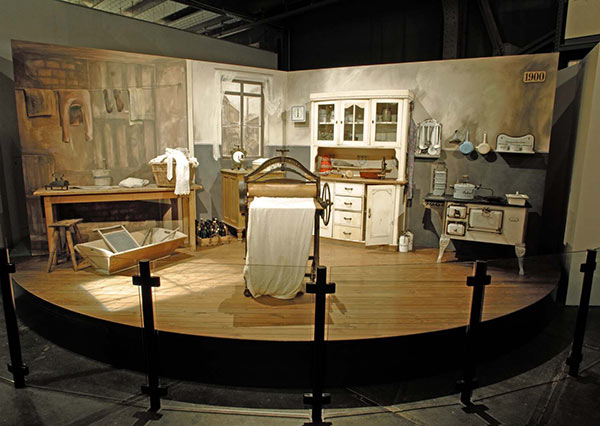 Electrifying the home
"Everything Electric" is a museum unit dedicated to the rise of technology and electrification in the home. Cooking, washing, ironing, cleaning – just a few of the housekeeping chores on view.
An audio portrait presented in three segments on a rotating stage takes visitors back to the years 1900, 1930, and 1960. Through sound and lighting effects, visitors can watch as a stove, a refrigerator and other household appliances hatch a conspiracy against a housewife. The light-hearted show paints a portrait of developments since the turn of the 20th century, which can then be viewed first-hand in the accompanying exhibits.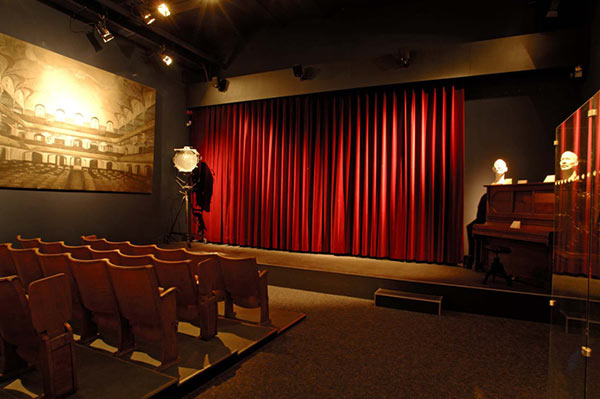 Museum cinema: Noris Theater
The partial reconstruction of the Noris Theater, Nuremberg's first permanent film theater, features both the history of cinema in Nuremberg and the history of film in general. A special highlight on display in the theater lobby is the 1925 Askania film camera of Nuremberg film pioneer Philipp Nickel.
During the 1920s and 1930s, Nickel's films documented subjects like the most important companies in the region and many important events in the city's history. The 35-seat Noris Theater presents a film about Nickel and the history of cinema in Nuremberg, as well as other films on many subjects from the city's history. Historical objects, movie posters, and photos complete a retrospective portrait of the heyday of grand movie palaces and cozy neighborhood cinemas.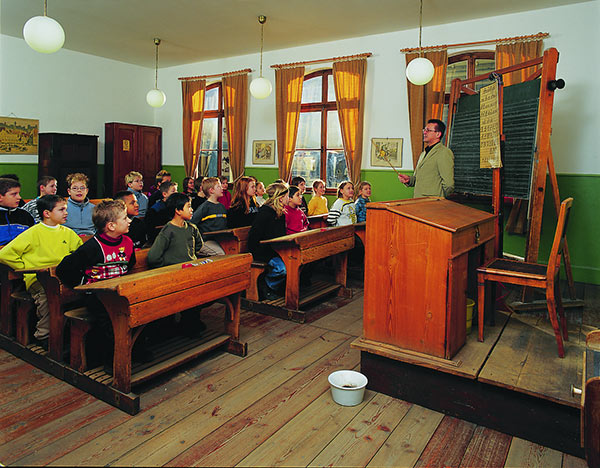 Historical classroom
On the other side of the visitor walkway – devoted to everyday life and leisure – you can see an authentic classroom from the turn of the century.
The presentation "School life in 1910" is offered here on most days. Today's pupils are surprised when they experience for themselves the rigors of education in their grandparents' generation. A staircase connects the classroom to the School Museum.