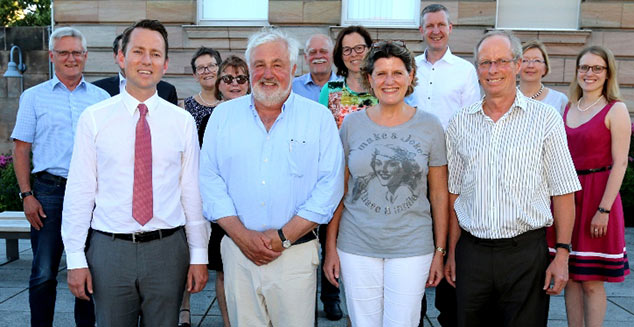 This nonprofit foundation was established in 1980 with the goal of setting up the new museum. As a body of well-known business representatives from the metropolitan region, it has served ever since as an advocate for the diverse work of the Museum for Industrial Culture. Since the museum opened in 1988, the foundation has supported a wide range of projects, including expanding the lobby, various museum units, and the Wi-Fi-based audio guide system (the first of its kind in Germany). It regularly contributes funding that enables Nuremberg schoolchildren to visit the museum for free.
The current Executive Board:
Chairman: Maximilian Schmitt, Managing Partner, Schmitt + Sohn Elevators
Vice-Chair: Dr. Michael Kläver, Director of the Office of the Board, Sparkasse Nürnberg
Vice-Chair: Christine Bruchmann, Managing Partner, Fürst Corporate Group
Treasurer: Peter Riedhammer, Shareholder, Riedhammer GmbH, Nuremberg.
Additional companies and representatives from business are always very welcome to become involved. The museum is not only a "place of learning for history," but a forum for presenting the current situation of the metropolitan region, and thus of the companies located here.