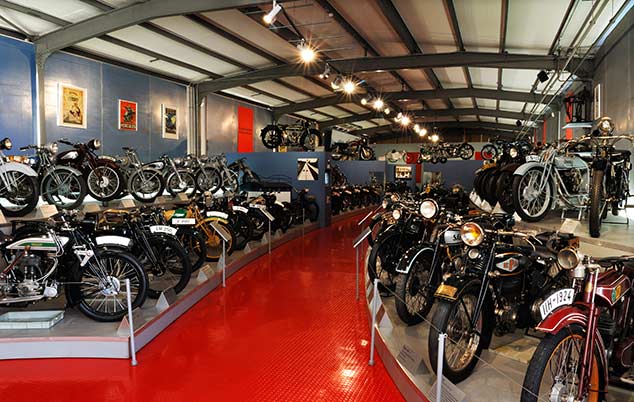 Motorcycle production in Nuremberg started in 1901, when some bicycle manufacturers began experimenting with motorizing their vehicles. Soon after, the Victoria and Hercules companies launched their first motorcycles on the market.
It was only in the 1920s that motorcycle production actually began to boom, however. Nuremberg-based Zündapp recognized the trend toward motorization early on and introduced a "motorcycle for the masses" in 1922, laying the foundation for their subsequent leadership position in the market. Other manufacturers followed suit.
Only seven of Nuremberg's motorcycle manufacturers survived the Great Depression and the end of the Weimar Republic. When the National Socialists came to power, the motorcycle became a symbol of war machinery. Following a temporary postwar ban on motorcycle production, Nuremberg's manufacturers soon began producing their legendary machines again. The KS 601 by Zündapp – often equipped with a sidecar – went down in history as the "Green Elephant."
The economic miracle of the 1950s meant that motorcycles faced increased competition with automobiles, and the extinction of Nuremberg's motorcycle production became inevitable.
Zündapp, Nuremberg's most important manufacturer of motorcycles, is the subject of a small separate exhibit featuring former world record holders, prototypes, custom bikes, and test models. In addition to its permanent collection, the museum also regularly hosts special events, meetings of brand enthusiasts, and other motorcycle-themed events.