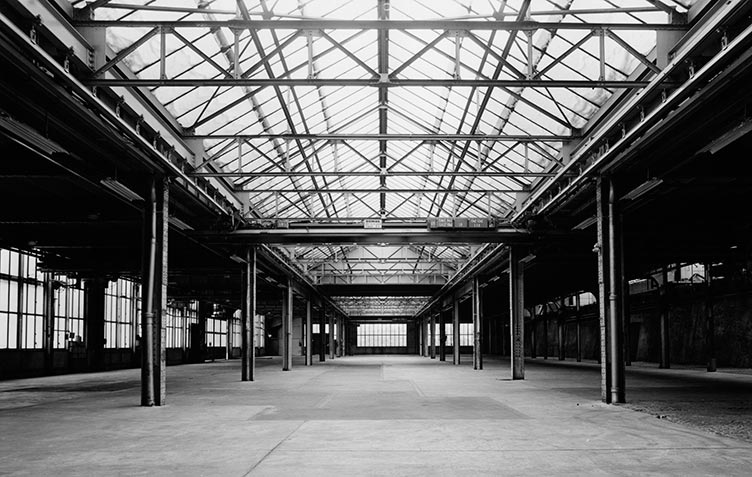 The Museum for Industrial Culture is closing – temporarily
Make the most of this last chance. On November 27, 2023, the Museum for Industrial Culture will be closing for extensive restoration and renovation. The work, which is expected to take two years, will include updates to the fire protection facilities, an upgrade of the building's energy efficiency, and various other structural improvements. Then the Permanent Exhibition will be revised to reopen for visitors in a modernized presentation.
The Museum opened in 1988 in the hall of the former screw factory of the old Julius Tafel iron mill. The "Tafel Works" was founded in 1876 and closed down in 1975, but the building survives and is protected as a historical monument. The exhibition is laid out along a "Museum Lane," highlighting the historical interconnections among technology, culture and society. The Permanent Exhibition has not changed much since its 1988 debut, being supplemented only at points and expanded with a few new areas.
Details on the upcoming work: Besides a new sprinkler system, the fireproofing work will also include renovating various parts of the building to meet the latest fire protection standards, remodeling the sprinkler control center, improving the safety lighting, and installing a fire alarm system with smoke detectors.
Another project will be to upgrade the building's northern support wall, which borders the parking lot and has regularly been prone to water seepage when it rains. The south façade, which heats up badly in sunny weather, will be made more energy-efficient, and the roof will be insulated. That should help keep the Museum cooler in summer. A new photovoltaic system on the roof will also enable the Museum to generate its own supply of electricity.
Finally, the temporary shutdown will be used to enhance the Permanent Exhibition. The lobby will be updated. A new introductory area will be installed to help visitors focus on the world of industrial culture in Nuremberg. And a "Forum" will be set up in the basement that will proactively encourage an entertaining discussion of current issues at the conclusion of the Museum visit, and enable visitors to think back on their walk down the "Museum Lane." A new seminar room will provide a space for school classes and other groups to hold workshops lasting for part or even all of a day.