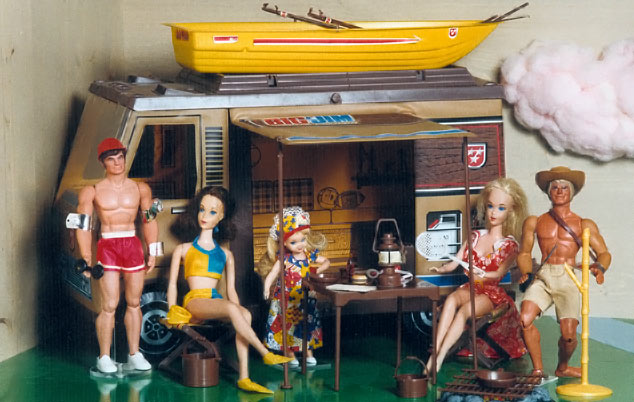 More than 700 representative items have been selected from the uncountable numbers of toys produced over the past fifty years. They offer visitors a reunion with modern classics like Lego blocks, Schuco and Matchbox cars, Barbie dolls, Playmobil figures and the Game Boy.
Valuable collector's editions of model railroads and cars, teddy bears and dolls, as well as the imaginative creations of tin toy makers Tucher & Walther, also document the growing role of toys for adults.
Effectively staged with the latest lighting technology, living "toy showcases" reflect important developments in society. This pocket-sized theater of history takes visitors on a six-stage journey through the recent past.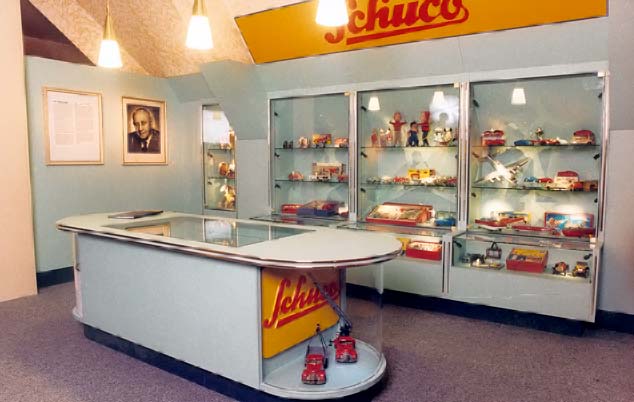 Information terminal
A computer-assisted terminal provides information on the history of the Nuremberg International Toy Fair, takes a look at how toy advertising has changed, and shows witty advertising spots from the sixties through the eighties. You can also watch several Schuco figures in action.