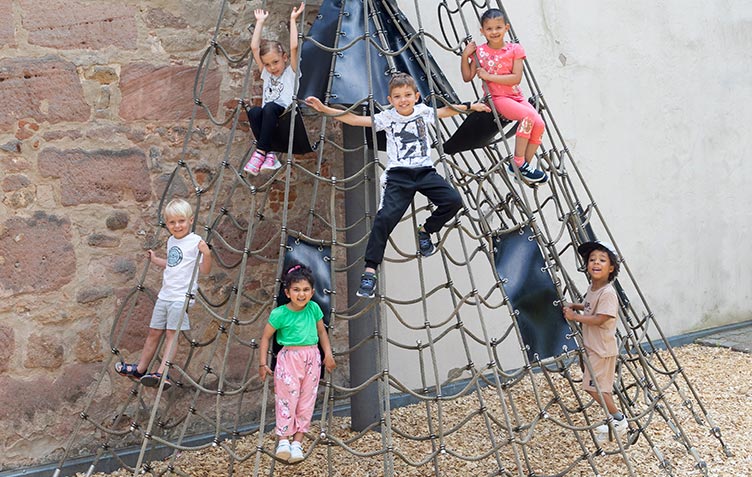 From April 1 to the end of October, children and their families can make use of an attractive outdoor play area covering more than 700 square meters.
Guided by the concept "How We Used to Play," experts provide hands-on learning for children big and small, with a chance to try out long-forgotten games from great-grandmother's day. What child remembers today how to use a whipping top, chase a hoop, or play all the different versions of marbles?
Kids can also try out classic games involving moving among various boxes. They can try out their skills on a double climbing net or balance bars, watch wood balls roll along a big ball track, or explore a hedge labyrinth – where they may meet Tim, the boy with the golden ball. Funhouse mirrors, a big kaleidoscope, and a changeable multicolored backdrop offer interesting visual effects. Panels with texts and illustrations on a thoroughly refurbished historic poster pillar explain the origin and rules of old games and toys.