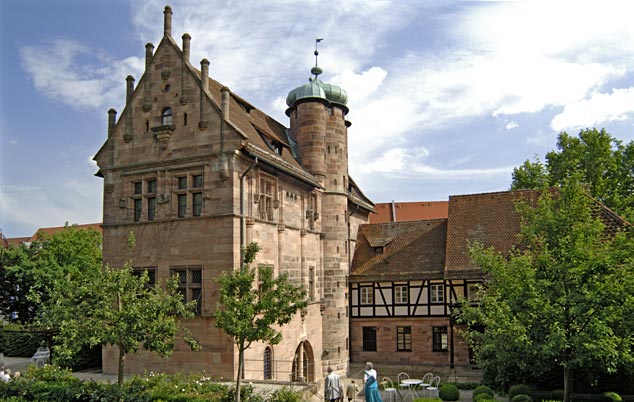 The imposing sandstone building was originally not a permanent residence, but a garden house for summer parties and leisure use.
This is where "he built himself a large stone mansion next to his garden," as the chronicles report, when between 1533 and 1544 Lorenz Tucher and his wife Katharina turned the farmstead on Treibberg that had been in the family since the fourteenth century into a grandiose haven.
The mansion burned to the ground in World War II. The movable accouterments – furniture, tapestries and other décor – were saved. Since 1969, these art works have been housed in the reconstructed Tucher Mansion, which is now a museum.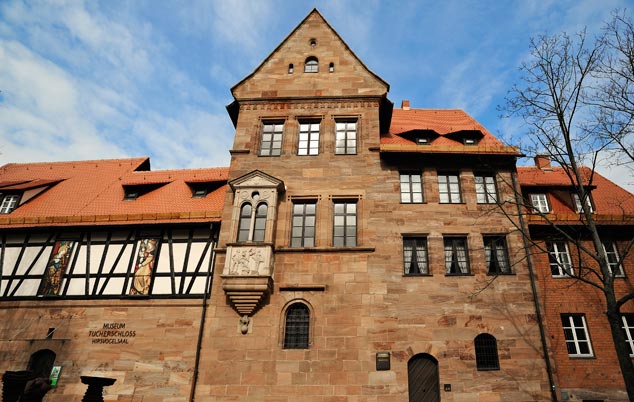 In keeping with the old Nuremberg Building Code, the street side of the building was kept simple. The inner courtyard then provides a sumptuous surprise: a charming mix of Renaissance architectural decorative and structural components from various countries. The main feature is the stairwell tower, reminiscent of French models, which rises to a triple turret above the gabled roof to provide a picturesque highlight.