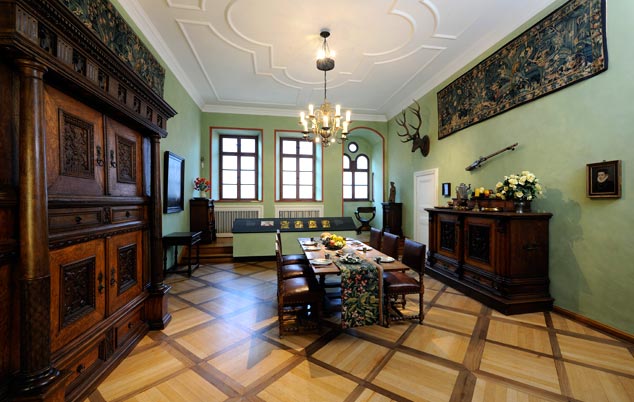 The rooms on the first floor (above the ground floor) were once the Tucher family's living quarters. Today they are home to a portrayal of history. The large dining room is dominated by a splendid pillared cupboard by Nuremberg sculptor and architect Peter Flötner – a contemporary of Dürer's – and four unique stained glass panels showing the story of the Prodigal Son, made in 1610 by Zurich glass painter Christoph Murer (1558-1614).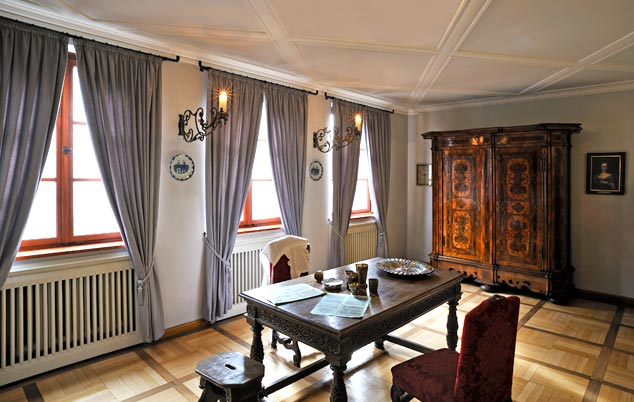 The adjacent, elaborately decorated Baroque Room and the late nineteenth-century study portray the Tucher family's history in more recent times. Both rooms contain fine paintings: eighteenth-century feudal family portraits in the Baroque Room, and four large portraits by famed Munich painter Franz von Lenbach in the study.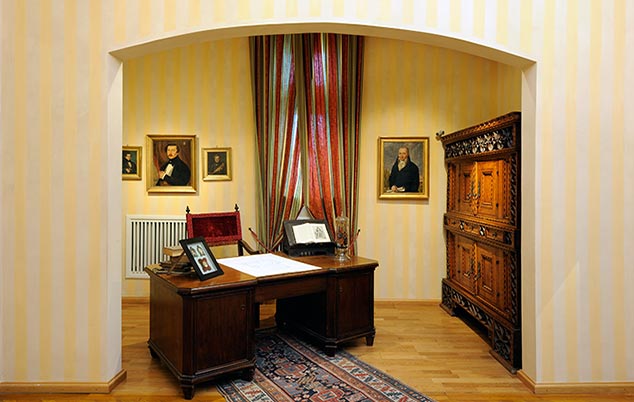 The rooms are staged as though family and staff had just stepped away for a moment: the maid's silver cleaning paraphernalia are still on the table, her apron is draped over a chair, and the sumptuously decorated fruit bowls enhance the true-to-life atmosphere.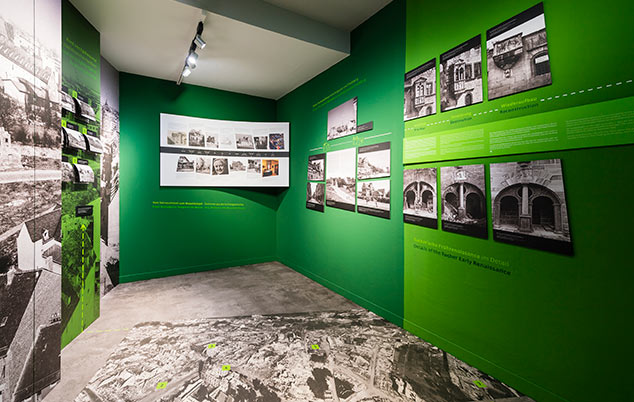 The Tucher Mansion in Ruins: Since early 2017, a redesigned room on the first upper floor has retold the gripping story of the Tucher Mansion's devastation in the war, its subsequent decay, and its ultimate successful reconstruction.
Visitors can get a sense here of the massive damage sustained by this Renaissance jewel and the surrounding eastern district of the Old Town.
Historic photographs and sample documents provide a closer understanding of the nearly 20-year effort to rebuild the mansion.