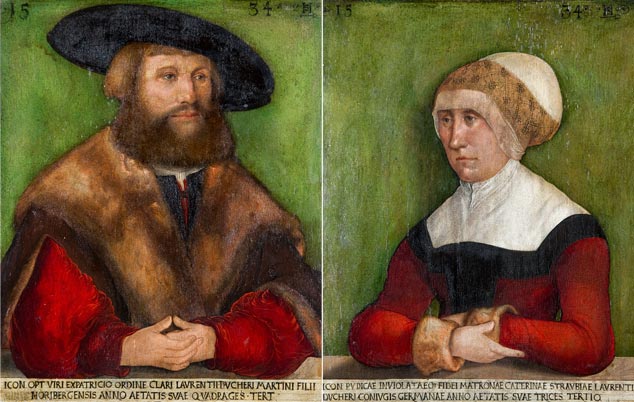 Through the Tucher family, the Tucher Mansion Museum provides a vivid glimpse of the cultural and social world of the Nuremberg patrician class and its influence on the city's development and history.
The Tuchers belong to Nuremberg's golden age. They participated in city government from the early fourteenth century, serving on the town council (Kleiner Rat) and acting as leaders of the oligarchy.
The family's wealth derived from successful international trade. The Tuchers maintained offices in Lyon, Antwerp, Geneva and Venice. They exported small hardware from Nuremberg, traded in spices and mining products, and owned their own wire factories, as well as shares of mines and foundries.
It was not until the mid-seventeenth century that the family withdrew from the trading through which they had contributed to the city's prosperity for centuries.
However, the Tuchers also played a major role in the city's resurgence in the nineteenth century, as a family of brewers. The beer brewed under the family's famous Moor's Head insignia was exported as far as Africa and China. By around 1880, the Tucher brewery was the second largest in the city.