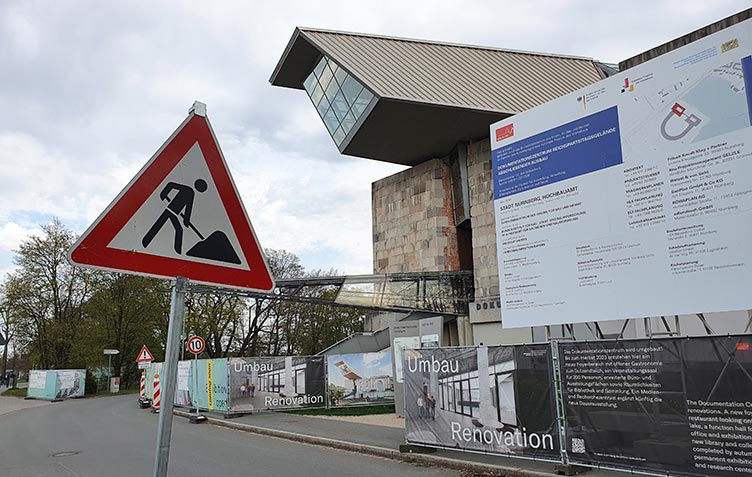 From May 2021 until probably the fall of 2023, a specially designed Interim Exhibition, "Nuremberg – Site of the Nazi Party Rallies. The Staging, the Experience, the Violence," in the large Exhibition Hall of the Documentation Center, will present a concise history of the Nazi Party Rallies and the Grounds.
A range of educational events, available by reservation, are also being planned for the Interim Exhibition. Our website here will soon provide information about visiting hours for the Interim Exhibition, the new educational options, and future vehicle access to the building.
Important:
Owing to construction, the entrance to the institution will change. There will be no direct approach by car to the exhibition. Please plan on about a five-minute walk between the parking lot and the exhibition.
You can find all the information you need on the Documentation Center's own website:
Questions about your exhibition visit