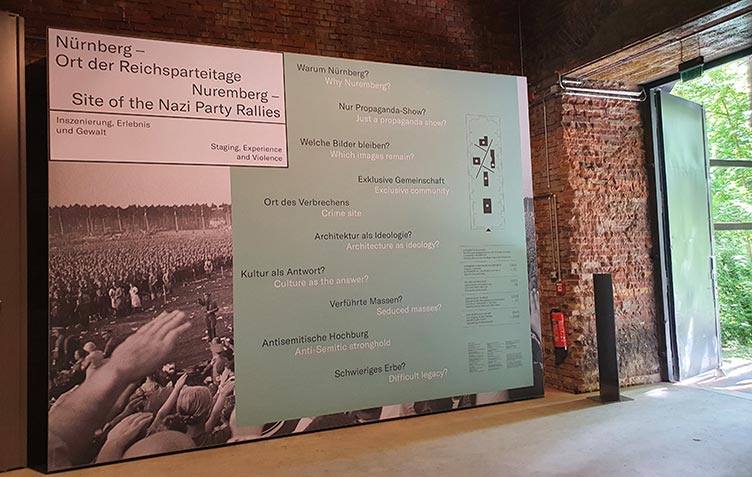 Information for Your Visit
Under the current Bavarian Infection Prevention Regulation, the following rules apply to museums:
For both simple museum visits and participation in indoor tours and events, admittance is generally permitted only for visitors who have been vaccinated or have recovered and have also recently tested negative. Results from a fast antigen test are valid for 24 hours; a PCR test is valid for 48 hours, self-tests are not possible. You will need to present documentation of your status at the ticket desk. There are exceptions for children under age 6 and for school children who are regularly tested at school.
All visitors must wear an FFP2 mask. Children below the age of 16 may wear a conventional medical mask instead.
Requirements under the anti-infection regulations are especially changeable at present. So please check daily, or at least immediately before visiting the museum, to see what the current rules are.
While visiting the museum, please don't forget to comply with the same distancing and hygiene rules that apply everywhere.
If you feel ill, or have had contact with someone with a case of COVID-19 during the past 14 days, please be considerate of the need for general protection against this infection and cancel or reschedule your plans to visit a museum.
---
Online Reservations
You are very welcome to reserve a date in advance online for your visit to the Documentation Center.
There will still be a few steps to take:
Register (set up an account; the account will not be opened until you confirm in response to an email)
Fill out an application on the registration page
Book a date for your visit (appointment will be confirmed by an email)
You'll still pay for your ticket at the ticket office on site; if you've already reserved, there's no need to wait in line. Along with proof that you meet the 3G requirement (meaning you've either been vaccinated, recovered or tested negative), please have your reservation confirmation ready. If you're unable to get here for your reserved visit, or if you've booked it by mistake, that slot will remain unavailable to anyone else and the reservation will lapse with no replacement or refund. You do not need to cancel by phone or email.
---
The Documentation Center is being remodeled. During construction, the former Permanent Exhibition has been replaced by a new Interim Exhibition in the large exhibition hall. We regret that for the time being, this is the only part of the building that is accessible to visitors.
Interim Exhibition "Nuremberg – Site of the Nazi Party Rallies"