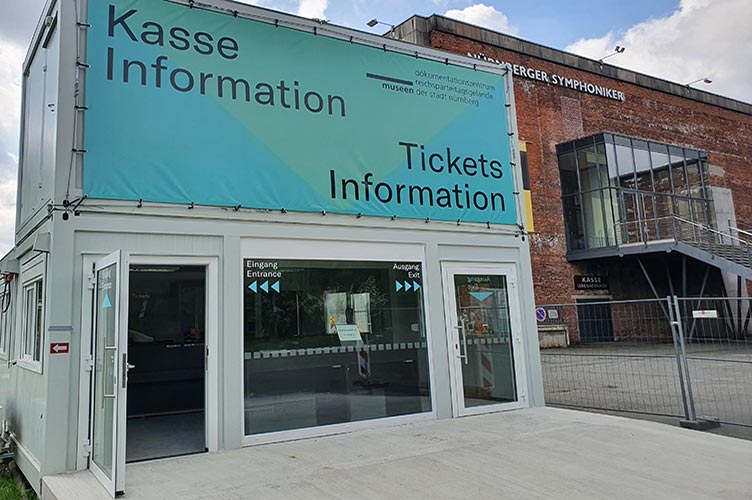 The Documentation Center is undergoing a remodel. Please expect changing pedestrian access conditions and road obstacles in the vicinity of the construction site.
The ticket office and information desk are in a separate temporary container structure on the Dutzendteich side of the Congress Hall. The container structure can be accessed by way of a small ramp, without stairs.
The entrance to the Interim Exhibition is also wheelchair accessible (slope about 10%). It is a few meters farther along from the ticket office, opposite the entrance to the Nuremberg Symphony. Our staff will be happy to help with opening doors (please ring the bell at the entrance if necessary). The exhibition space is flat and has no stairs. There are places to sit inside the exhibition; a portable stool can be borrowed at the desk.
During construction on the Documentation Center at the Nazi Party Rally Grounds, there is a wheelchair-accessible WC container structure, with ramp access, next to the ticket office structure.
Staff will be glad to help with any questions!