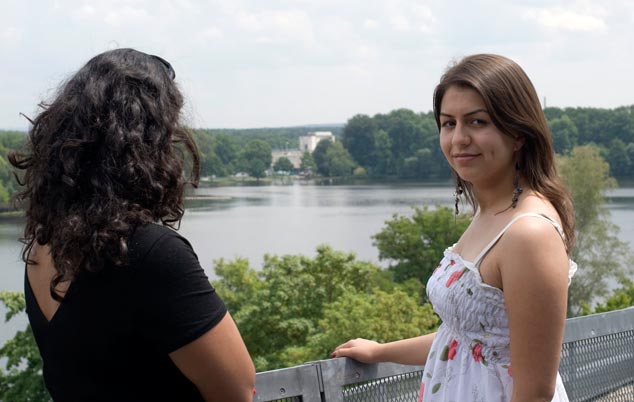 The remains of huge structures at the former Nazi Party Rally Grounds in southeast Nuremberg bear witness even today to the megalomania of the National Socialist regime. This eleven square-kilometer site – four and a quarter square miles – was intended as a monumental backdrop for the grandiose events orchestrated by the Nazi Party. At the Congress Hall – designed for a capacity of 50,000 but never completed, and now an exhibit itself – the Documentation Center maintains a permanent exhibition, "Fascination and Terror," as one component of the culture of remembrance, exploring the causes, contexts and consequences of the Nazi tyranny. Up-to-date media like computer animations, films and touch screens, an audio guide specially developed for young people, not to mention photos and other documents, offer a key to the site's buildings and to the history and background of the Nazi Party Rallies.
The Study Forum's well-lit seminar rooms are on the roof of the Documentation Center. The large front windows offer a panorama of the former Nazi Party Rally Grounds and their current uses.
Educational events booked into this setting offer a chance to explore the content of the exhibitions more fully in ways that are appropriate to your target group, using a wide variety of teaching methods.
Education programme (PDF-File 2,58 MB)